Portland Creative Realtors – A local family company of that all works together! Here is how it happened
Helen Hoyt, the owner of Portland Creative Realtors. I got my real estate license in 1998, and did real estate part time until 2004. I learned a lot over those years, mostly what I didn't want to do, and how much real estate had changed! I felt in my heart that 6% was way too much for home owners to have to pay in order to sell their house. I had bought my first house in 1974 for $28000, and paid 6%. But by 2004, the average home price in Portland was $250000- and the whole way of selling real estate had changed. People were now using cell phones, fax machines, online forms, emails, digital photography, and even doing ads on the internet instead of print. Things had to change! I wanted to charge less to list a house, but none of the big companies would let me. Oregon First, at that time, was a very small company, and they let me do 1.5% listings under their company. I was their top producer month after month, and people began asking them if other agents would do 1.5% listings. The answer was no, and they told me I had to stop. I knew the time had come to start my own company. That was in January 2006. Below I have a little bit about each of my family, who they are and when they joined our company. You can read more about the history of me and our company by going to About Helen Below I have a little bit about each of my family, who they are and when they joined our company. Email me at [email protected].
Hayley, my youngest daughter, who had gone with me to look at houses, had fallen in love with real estate. As soon as she turned 18, she got her real estate license, and became my partner in 2004. Together we created our business plan, our ethics, our goals and our way of doing things. We worked together at Oregon First for until the end of 2005, learning the laws, rules and how to take care of our clients to the best of our ability. But in 2006, we were off on our own, and together Hayley and I started Portland Creative Realtors. We were a good team and both added different things to our company. She helped us write the Portland Neighborhood Guide, concentrating on the West Countryside, which she loves. She is a country girl at heart! You can read more about Hayley by going to her page.
Wendy, my eldest daughter, taught piano all over Portland, so knew the Portland neighborhoods and area well! She loved teaching piano, but when she saw how much fun Hayley and I were having, she decided to get her real estate licence in 2006, and she joined our company Portland Creative Realtors . She is a real go getter, loves people and gives her heart and soul to her clients. She knows the Portland neighborhoods in her heart, because she loves Portland, and the understanding of neighborhoods and people comes to her naturally! You can read more about Wendy in her bio. Wendy and I wrote the Portland Neighborhood Guide in 2006-2007 to help buyers understand Portland better. Email her at [email protected].
Lisa Peterson was a corporate travel agent, and had also worked for the airlines at Portland Airport. She loved her job, but when she decided to have her first baby, she knew she would want to be able to stay home and raise him. As she watched the fun we were having, she too decided to join our company. She joined Portland Creative Realtors at the end of 2006, and jumped in with a bang! She also helped us write some of the Portland Neighborhood Guide, she lived in SE Portland at the time, so had a first hand view of the changes that were happening so quickly. She is smart, quick and extremely loyal, and once she takes on a client, she will give them her all and stay with them till the end. She is taking a short break because she had a baby, but will reactivate her license in April 2018. It is inactive right now.
Lyle Peterson
503-737-4732
Lyle is Lisa's husband and my son in law. He worked for Trader Joe's for 15 years, excellent customer service was implanted and ingrained in him over those 15 years, and he is really good with people, listening to their needs, and working his best to meet them. He left Trader Joe's when their baby was born partly because he wanted more time at home with Lisa and his two kids, but also because he had been there with Lisa and Portland Creative Realtors, as she started to do real estate, had learned alot, and thought it would be amazing to be part of the family business, and someday be real estate partners with his wife. Lyle is very organized, extremely good at customer service, always get back to people right away, and makes sure everything is done right! He is creative, both an artist and a musician, and he brings that to our company. Plus he is much more savvy in all the new electronic things that become more and more a part of real estate every year. He suggests new and better strategies, helps us implement them, and teaches us how to use them. He is very good with people, a good listener, and knows Portland, as he has lived on both the east and west side, and is a curious investigative person, so has explored different areas and neighborhoods over the years. You can read more about Lyle on his webpage. Email him at [email protected]
Robert is Dad, and the web builder of Portland Creative Realtors. I design it, he builds it. I am a very picky, designer that wants things a certain way- it isn't easy to work with me! I don't like templates or normal websites, as you can probably tell. I want our website to convey who we are, our personality what makes us different. We give our own snapshot of what a neighborhood is like, not the things everyone else says, but what the neighborhood offers to people who live there, what the vibe is, the personality! My husband had to be very patient and use all his technical abilities to design the website the way I wanted it to look. When he is finished with ours, he is open to building websites for others. He uses wordpress, but also a combination of html, java script, SEO, and other things, (that I don't understand), to make it look exactly the way I want it to look, and help the search engines find it! That is why it took so long for us to redesign our website and make it mobile friendly. You can read more about him on his page
Last but not least, Oliver and Eden, my grandchildren, who go with us to take flyers, explore neighborhoods, sometimes show houses , and help us with things they can like making animoto videos of houses and neighborhoods, helping with the website etc. They are as much a part of Portland Creative Realtors as we are, because they are our family! Someday they may decide to join us, or not, but they are part of us now and sharing it all with us!
We can't forget Hazel, Lisa and Lyle's youngest! She can't help with anything yet, but she can go with us to explore parks, eat donuts and splash in Jamison Square! She is as much a part of this family as anyone else!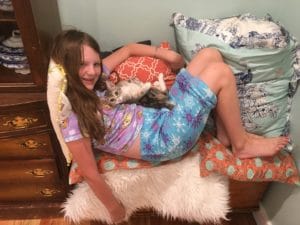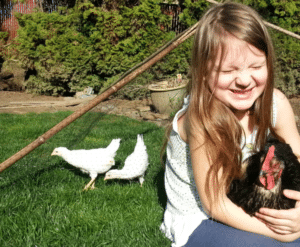 And of course our beloved animals.