Relocation To Portland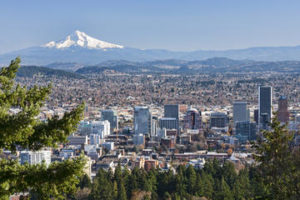 Portland is a really big place, spread out over 134 square miles, very diverse, with 95 official neighborhoods- each one a little different from the others. Not only that, there are so many suburbs, all within a half hour of Portland, some within 10-15 minutes! Each one of these suburbs offers it's own personality, geography and lifestyle! So if you are planning for Relocation to Portland, it is really important to get to know the city a little bit before you decide where you want to live.
The city of Portland is basically divided into 3 main areas, the flat side with squared blocks and straight streets, cool old historic homes, walkable and bike-able, lots of parks…..is on the east side of the Willamette River. People who want to be able to walk everywhere, or have a close neighborhood feel or community, usually like this area best. This actually includes N Portland which is on the east side of the Willamette, but curves around to the west with the river, before it dumps into the Columbia. Most of the houses on the east side have city size lots- 50×100. It is hard to find anything larger. If you do find it, it will probably be split into 2 lots for 2 houses. Portland is really into high density housing but protecting green spaces, parks and farmland. That is one of the things I love about it and people prefer for relocation to Portland.
The West side of the river is the downtown area, and the rest of the west side rises up from the river onto steep hills that are covered with lush forest.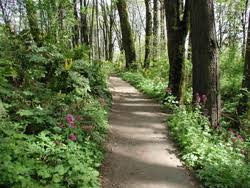 The streets are winding and hilly, it is not easy to walk places, it feels more like a suburb…but isn't- and it is gorgeous. There are all ages of homes up here, old Victorians perched on the cliffs above the city, Cool Old Craftsmen lining the streets just above the city… still walkable and as you go up, the houses mostly get newer- you go through the mid-century era, and then as you get to the top, there are more 70's, 80's, 90's and even new. Some are perched on stilts, some have walls of windows looking out over the views, others are high above forests- the west hills of Portland are gorgeous! But expensive! AS you head up the hills away from the city…still only 5-7 minutes out of downtown- you will find some smaller houses- more affordable- but still well kept up with charm and character. Most houses on the west side have larger lots, so if you want a big garden, or space around you, this is the best area.
Then you have the suburbs- both west and east and south. I have written in great detail about all of them on my website under Portland neighborhood Guide. There are also detailed write-ups about all the little neighborhoods in the city of Portland– with photos, descriptions helping you to understand the personality, lifestyle, topography, schools, with links to trails, parks, and anything else that makes that neighborhood unique!  Click here to go to the full neighborhood guide. There are also guides to all the suburbs of the Portland Metro area, from the Cascade Mountains to the Coast Range.
I have written Relocation to Portland guide to add to my Huge Portland Neighborhood Guide, because Portland is expanding…OHSU is growing and hiring new employees, INTEL is growing and so is NIKE. So to help relocation to Intel, Nike and OHSU, I decided to dedicate a whole section of my neighborhood guide to relocating to these areas. Each campus is extremely unique and different in the type of area it is in- each offers it's own special features. It is a good beginning to help you learn a little bit about the area, but then go on to the details in the Portland Neighborhood Guide. Everything in Portland is pretty close, even if it is 134 SQ miles, so if you work at NIKE you don't have to live in Beaverton, If you work at INTEL, you don't have to live in Hillsboro, and if you work at OHSU, you don't have to live in the city on the west side!
Here is a beautiful high end executive home in Forest Heights area that we have for sale right now that is a perfect location for Relocation to OHSU. It is $700000 and has the potential for an ADU for mother in law, Air B&B or a rental! It is close to OHSU- just take Skyline into town, or 26! You feel like you are way out in the country, but you are actually right in Portland, with Lincoln High and amazing schools!
Here is another gorgeous home in the Raleigh Hills area, just 10 minutes out of downtown Portland, a great place to live if you want to relocate to Portland! It is $850000, in a neighborhood of million dollar homes! It is $850000 and has the potential for an ADU for mother in law, Air B&B or a rental! Or just a house that you fill with your family!
This gorgeous townhome is in downtown Old Town Beaverton, an amazing neighborhood just blocks from the best Farmers Market in Portland, the huge beautiful Beaverton Library, with park and fountains, restaurants and shops in the Old Town, and the MAX Light Rail which can take you to downtown Portland or Hillsboro!