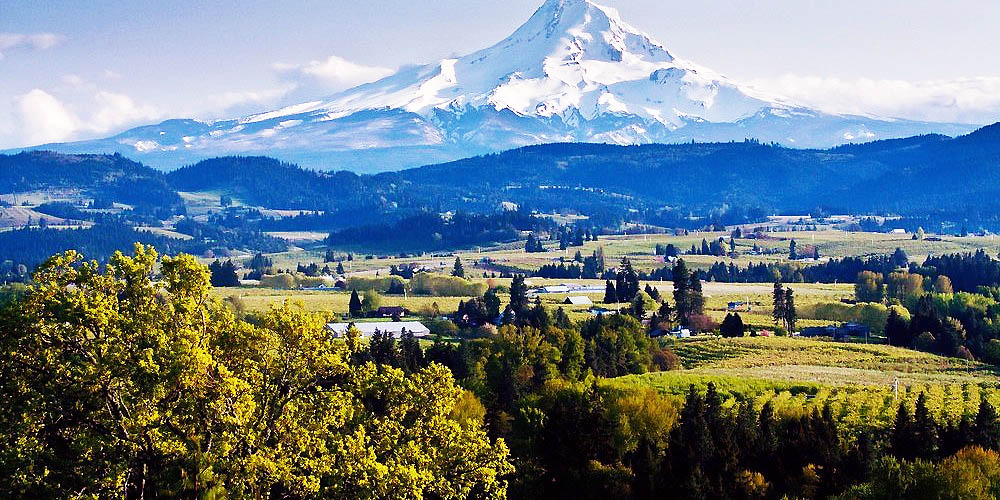 Beaverton includes the area just west of Portland, all the way out to gorgeous farmland on the west side. Beaverton is full of lush forests, rivers, wetlands, rolling hills and manicured streets; with almost 100 parks made up of 1,000 acres right in the city limits! There are miles of hiking trails and bike paths all over the Beaverton area, Plus the MAX train running right through it, making Beaverton a wonderful place for people who want to walk, ride their bikes or take public transportation and are planning for relocation to Nike.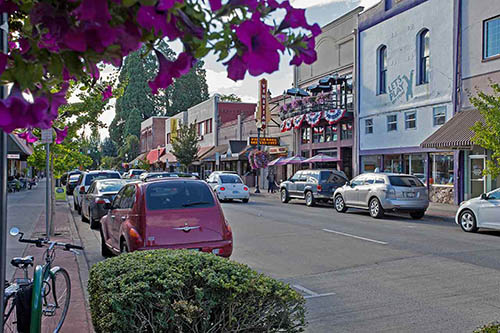 Nike World Headquarters is right outside of Beaverton proper, in Washington County. It is a huge 200 Acre site with a huge running track, built on a little lake, with fountains and trees- and even a state of the art basketball court and gym. It has 7000 employees and is continually expanding! The area around it, Beaverton, is only 7 miles from Portland. Relocation to Beaverton would be really amazing as it is really diverse, with lots of different types of neighborhoods, from the beautiful mid-century styles in the West Hills of Portland, to the cute little historic downtown area with trendy shops, restaurants, cafes and a huge Farmers Market, a huge new library with park and fountains for the kids to run through, to the newer areas of Cooper Mountain and Murray Hill area.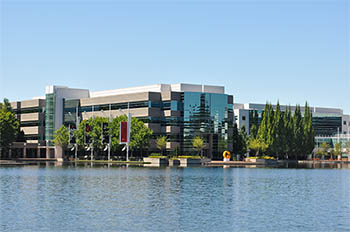 Some of my favorite places in Beaverton are the Library- which is huge with lots of glass and has a big park all around it…in summertime it has one of the coolest kids fountain area that I have seen-I've taken my grandchildren there since they were little! I also love the bike trails- you can ride the Fanno Creek Trail from Tigard, and get off at the end…at Denny, and then ride down the quiet side streets right to the library and cute little restaurants and shops. There is the Tualatin Hills Nature park which is over 200 acres of natural forest and wet lands with trails all through it- it is not too far from Nike. Jenkin Estates is up on Cooper Mountain- it has 68 acres, a 1.6 Acre Rhododendron Park, wildlife meadow and Geocaching!! And The whole Tualatin Hills Park and Recreation District, which is made up of 200 parks, 1600 Acres, 30 miles of Hiking trails and a 25 mile bike path network!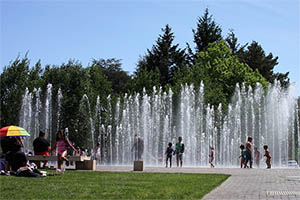 Beaverton has changed so much in the past few years- The Max train came in 1998, and from that time on, the city grew and fixed up it's downtown area. Now it boasts so many really good restaurants, New Seasons, Trader Joes, bike trails and walking paths and lots of green spaces and Natural areas. It has incorporated the plan of walkable neighborhoods that Portland is promoting all over. There are many neighborhoods that have little business areas with cafes, restaurants, shops, fountains, parks, grocery and everything else you might need, right there in the neighborhood!
If you work at Nike, you are still very close in to Portland, and can live anywhere on the West Side of the Willamette River and have a great commute. If you like living close to Portland, so you can enjoy all the amenities of the city, The West Hills, Multnomah Village area, Bridlemile, Hillsdale or any of the other neighborhoods between Beaverton and Portland would be good for relocation. There are also many different neighborhoods in Beaverton, each with it's own personality and lifestyle. Here are some of the ones I like!
Greenway runs along the trail, and taps into the Fanno Creek Trail. It is extremely walkable to all kinds of shops and restaurants, grocery stores and everything else you need! Vose is right there close to the trails and downtown Beaverton- houses there are a little less than some of the other neighborhoods, but I like it because so many of the houses are mid century with hardwood floors and big yards- and a Spanish Immersion program in the grade school. Then Highland and Murray border along Scholls Ferry- everything is really close to these neighborhoods, and hidden trails run all through them, making it easy to walk or ride your bike places. Sexton Mountain and Cooper Mountain are up on a hill, the higher up you go, the more expensive the houses are- some with territorial views. Raleigh Hills is almost in Portland, close to Multnomah Village- and West Slope is even closer, a little bit farther north, with big houses and huge lots and Great Schools!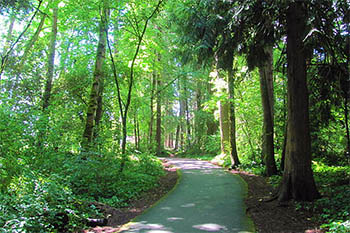 If you are Relocating to Nike, and want to figure out which area of Portland/Beaverton you would like to buy a house in, we love giving neighborhood tours! Just email, text or call us for a custom tour, taking into considerations your personality, needs and lifestyle! Check out our Portland Neighborhood Guide- which is a huge free, online detailed guide to all the neighborhoods of Portland and the suburbs- with photos, maps, detailed descriptions, links to parks, trails, bike paths, history of the area and more! We wrote it to help people who are relocating to the Portland Metro area so they can help figure out the best place to live for them!