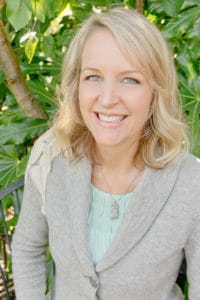 About Wendy
Wendy has been a realtor since 2006 and has been a multi-million dollar producer since the very first year.
Portland Creative Realtors was up and running when I joined, and from the beginning we had as much business as we could handle. I jumped in with both feet, gave it my all, and have been extremely busy ever since. I have also been featured in Portland Monthly Magazine as a 5 Star broker and our team is in the top 3% of all the Portland Realtors as listed on Google Home Light. I have successfully closed over 500 transactions. It is more than a career for me, it is where my heart is! I love helping people find their new home… as well as helping them to make a great investment in their future.
Here are some of my reviews-
A family that bought a single family home for $815,000 on 10/12/2017 wrote- We thoroughly enjoyed working with Wendy. We moved from out of state so she had a big task to get us settled. We flew up and met her in person. She was kind enough to dedicate an entire weekend touring us around to get us familiar with the neighborhoods. Once she helped us narrow down the right  area, she worked very hard to find our dream home. She was very helpful and knowledgeable throughout the entire process. She saved us thousands with all her advice during the negotiations. I highly recommend Wendy and will definitely work with her in the future.
A couple that bought a single family home in Sellwood for $570,000 on 5/15/2017 wrote- Wendy helped us get through our first home purchase and we literally couldn't have done without her. The seller's realtor was the worst and Wendy saved the day on multiple occasions. We were so lucky to have her as an agent. Always patient, polite, helpful and went above and beyond. I highly  recommend her.
A family I sold their home in Beaumont for $622,000 on 9/2/2016 and then helped them buy a house as well wrote- Wendy is great to work with. She helped us to buy and sell homes in Portland, and made the process easy every step of the way. She knows the local market and her follow-through is excellent.
A family I helped sell and buy homes in 2014 wrote- Wendy was amazing!!! Always available during the process. She was prompt & professional. She is very knowledgeable of her field and even with our complicated situation, was able to refer us to a great loan broker. She did an amazing job helping us stage the house & took all the pictures for us. Wendy also helped us to find another house to buy. In total, we have done 3 transactions with her and they have all been wonderful experiences! She helped us find our dream house!!!
I love all of the gritty stuff like negotiating the price, getting my buyers the best deal and making sure my buyers get their dream house even in multiple offer situations. It takes playing by the rules, but also using creative thinking to win in these situations and over the years I have learned quite a bit that can help you. I am also very good at protecting my clients through all the repair issues that come up and making sure they are protected against any potential problems that may come up in the future. I grew up doing remodeling- and have remodeled a couple of houses all on my own- plus I have always been really interested in building and remodeling…and learn more every time I go to an inspection- because I am interested, ask questions and want to understand what the issues are.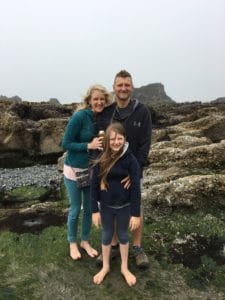 I also really enjoy working with sellers on decorating and/or staging. It takes a good eye and lots of experience to know what the seller should do before listing. Some repairs and improvements will help a seller get a lot more money for their house, other things really aren't worth it. Staging can really help – and I will give you suggestions as to what you can do to show off your house at its best. I am also an artist and love to help give an artistic touch.
I believe in working hard for my buyers and sellers so that they can have a positive experience in this complex process. I want them to keep coming back again and again and this has worked for me. I have worked with multiple families that have referred me to their extended family and friends. That is what I strive for; to build trust, gain referrals and have friends and clients for life.
I was born and raised in the Pacific NW. Born in Seattle and moved to Portland when I was 16. I have lived in Bend, Hawaii and San Diego but I always came back to Portland. I am passionate about Portland! I love it for everything that it has to offer! I love the Natural, Organic Food Co-ops and grocers on every corner, the families that raise organic gardens and chickens right in the middle of the city, I love that people here take care of the environment and use composters and rain barrels. Also, the lifestyle that people have… wanting to walk, take public transportation, or ride their bikes, rather than using cars….. to help protect the environment. …and everything else Portlanders and Oregonians do to take care of their city and farmland.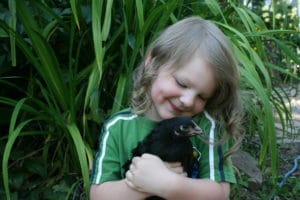 Who am I when I am not doing real estate?
You can find me hanging out with my husband and daughter in our backyard and garden, with our chickens or growing organic veggies, riding our bikes on the nearby trails, or hiking the trails that are all around Portland. In the summer we love to hike and camp in the beautiful Jefferson Wilderness, along the breathtaking Oregon Coast, or any of the other beautiful spots in Oregon.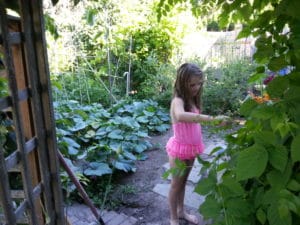 I specialize in helping buyers understand the personality of each of Portland's neighborhoods.
Before becoming a realtor, I taught piano, driving all over Portland to teach at my students houses… so I learned about many of the different neighborhoods over those 10 years. Since 2006, when I started selling real estate, I have made it my goal to be a neighborhood expert… so I could help people to find the right neighborhood for them!
I also understand the whole process of remodeling from professional and personal experience. I have remodeled a house down to the studs and was involved in every part on the remodel. I love old houses! It has helped me have a more realistic view and my knowledge has really benefited my buyers and sellers.
I am also an artist, so I love staging and creating awesome photos that show off a home's best features. I like thinking about what will really sell it and set it above the others. Every new house is a challenge to me, as I figure out how to show off its unique and appealing qualities. This helps a lot when it comes to giving my clients advice on how to improve their home before listing it- especially since I have actually done it myself, know what will help sell it, and have a good idea about how much time, work and money it would take to complete.
I love working with people -making sure my client is happy, and helping them get what they want. I work hard and will do whatever it takes to sell your house for the best possible price in the least amount of time.
It is also important to have an agent who is organized and will be on top of all the contracts and deadlines. I will help you through all the paperwork, explaining all the details so that you will feel completely comfortable with everything. Being a teacher for so long, I'm used to doing that.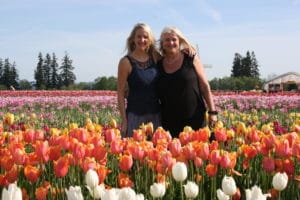 I strive to be sincere and honest. My mom taught me well! It really makes a difference when you have an agent that cares about you personally! Let me help you through this exciting time in your life, of buying or selling your house!
Wendy – Broker