Fairview Oregon is a little town along I 84, that is right along the Columbia River.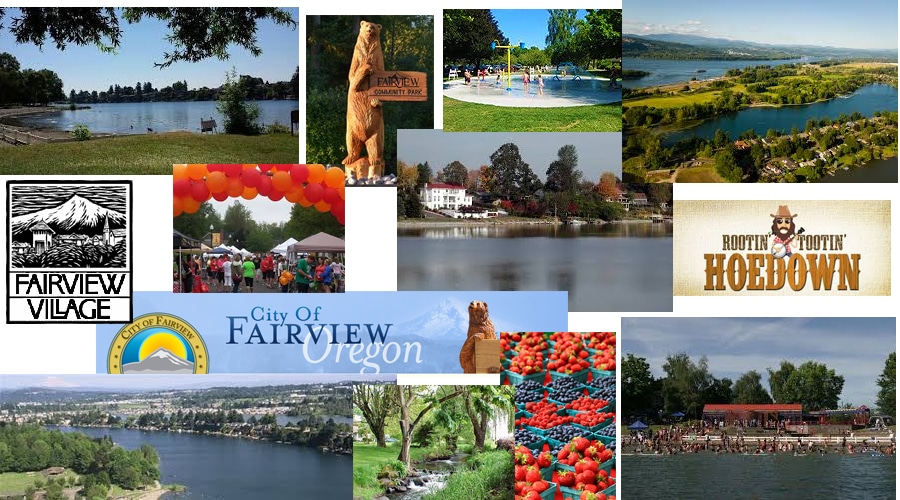 Fairview Oregon has 2 lakes, Blue Lake and Fairview Lake. Fairview Lake has houses built all the way around it, but also has a public access. Blue Lake is a park for everyone to use. It is set between Wood Village and Gresham with it's northern border being the Columbia River. What I love about Fairview, is that, not only can you have access to lakes, maybe even living on one, but you are right there are the Columbia River too. The Sandy River Delta Park is really close, and the Blue Lake Regional Park is right on the River. There are islands right outside Fairview Oregon, government Island on which I have always wanted to camp, and Reed Island State Park. If you have a boat you can easily get to them. You are also really close to the Columbia River Gorge, so have easy access to all the beauty, nature, trails and waterfalls that it provides. And it is not far out of Portland, maybe only a half hour!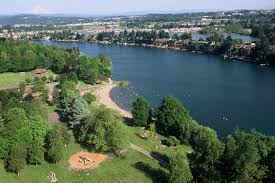 Fairview Oregon homes vary quite a bit, even though Fairview isn't really that big an area. Fairview Lake has some gorgeous waterfront homes with their own docks right on the lake, and then smaller less expensive homes either across the street or on nearby streets, without Lake access. Fairview Village is a new concept that was built in the newest typical Portland style, with all different priced homes intermingled, but built around a planned community. Their stated goal was to get people out of their cars and back on the streets. They also have been built with a uniform design plan of the craftsman vernacular style of the 1890s to 1940s. The guidelines — which specify such items as the pitch of the roof, scale of the chimney, window type, and ceiling height — ensure that the houses behave in a similar,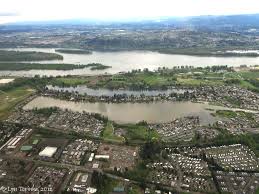 harmonious manner to form a cohesive neighborhood. From condos that are built above shops and restaurants, to beautiful houses in well kept neighborhoods, all with walking paths, or streets designed for walking and biking. It also has 30 acres of conservation lands next to it, in which trails meander through the forested areas and Salish Ponds.
Fairview Oregon has it's own Farmers Market that also supports musicians and artisans. It is in the middle of town, by Fairview City Hall, and is open Thursdays. They also have a chili cook off festival with kids crafts and carnival, a Beer and wine garden, and a motorcycle rally. It is in downtown at the park.
There is a December Tree lighting ceremony with carriage rides, arts and crafts and singing.
If you want to learn about other east Portland Suburbs, we have done a page for almost all of them. You can click here to get to some Gresham Corbett Troutdale