Gresham Oregon is east of Portland, in an area that is a little more affordable than many other Portland neighborhoods.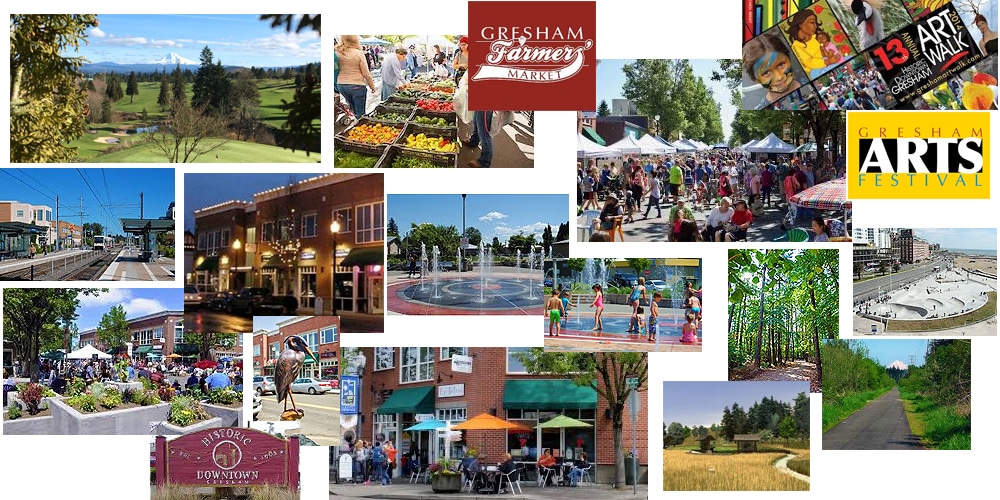 There are good pockets and not so good pockets within the Gresham borders. It is an area that you might be able to find a little bit of land that isn't too expensive, or a pocket with well kept homes; some even having views of the Columbia River and/or mountains. There are also a lot of commercial and industrial areas that are not very safe, with lots of cheap apartments, condos, and low income housing.
Gresham starts at about 160th street in Portland, and goes out towards the mountains, Sandy, Troutdale and Estacada. As Portland gentrified, it pushed lots of people out toward the east because they could no longer afford living in Portland. Gresham grew quickly, but didn't seem to have the same overall plan that many of the other suburbs had, so when it grew, it just grew. It seems like the parts of Gresham that are closest to Portland are the ones with the most problems, the neighborhoods around Division, Powell, and Foster. You can definitely find lots of nice areas in Gresham too. Most of them are a little bit farther out, to the east or south, and you can houses with some acreage, because the outer edges of Gresham are still rural. If you want to move to Gresham, it is important that you but you understand Gresham's different neighborhoods and make sure you research the area you are looking at.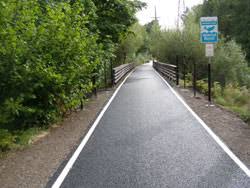 Two things I like about Gresham Oregon are that the Spring Water Trail, which goes all the way out from Portland into Gresham, so you can ride your bike for miles either towards Portland, or towards the mountains. I also love the fact that it is close to the Columbia River, the Gorge and the mountains! The Spring Water Trail is an amazing trail that is supposed to, one day, be 40 miles long. It starts at the Willamette River in Sellwood, and follows Johnson Creek east all the way out to Gresham. There are sections of it that have homeless camps, and are not really safe, but there are also a lot of sections that are peaceful and
beautiful! I love riding my bike on it, though the wetlands and trees! The Columbia River is just down the hill to the north from Gresham. There are bike paths that go along the river in some areas, with little beaches, and places to put your boat into the river.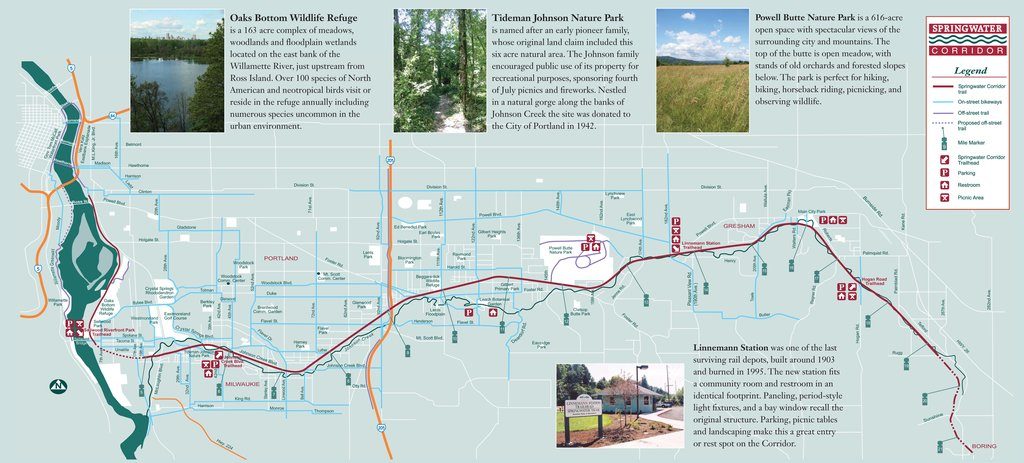 History of Gresham Oregon
The community of Gresham, Oregon was established in the mid 1800's when Powell Valley was named after three pioneer settlers: James Powell and Missouri transplant Jackson Powell, who moved to Oregon in 1852, and Dr. John Parker Powell who moved to Oregon in 1853. They had come across the Oregon Trail, had all endured, and when they got to Western Oregon, they chose to live right about where downtown Gresham is now! The first post office opened on July 12, 1871. Other settlers and developers moved to the area and a new Post Office was established on May 15, 1884. The new town was named after Walter Quinton Gresham, United States
Postmaster General.
In 1903 the street car came to Gresham Oregon, that went 36 miles from Sellwood, through, Boring, Estacada and all the way out to Gresham. The street car opened Gresham up to a lot more growth because it made it easy to get into downtown Portland. In 1911, the streetcar was extended all the way out to Bull Run.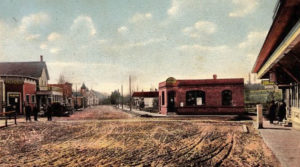 Here is a quote about Gresham out of a journal written in 1909, describing what Gresham looked like to her: The lovely village of Gresham lies 12 miles out from Portland, in the midst of the valley. Train service to this point is hourly. It is the center of a spendid farming district.
It is also the place of departure for sportsmen seeking the trout of Bull Run Creek, that picturesque mountain stream from the headwaters of which Portland derives its famous water supply. Farming, berry culture, grape growing, vegetable gardening and cherry growing are among the important small farm industries throughout the region. — The Oregon Journal – July 18, 1909 (Taken from www.pdxhistory.com).
Other East Suburbs
Below
Video below tells about East Gresham