Cully neighbourhood has changed so much in the past few years. It used to be on the outskirts of what is hot in Portland, alot of the houses were rundown, it was a good place to find an affordable house. But it has gotten more and more popular; houses were restored and neighborhood was cleaned, up as more and more young families and retirees moved in, adding vitality and energy to the neighborhood. The neighbors came together, set goals, and made them happen. Now Cully neighborhood is a wonderful place to live with cute houses and walkable/bikeable to the Fremont shops and Hollywood, and houses still much more affordable than the neighborhoods just a little bit closer in. The actual boundaries of Cully go from NE 42nd up past Columbia Blvd to 82nd and south to Prescott- with a little part of it going down to Fremont. It borders these neighborhoods: Concordia, Sumner, Roseway, Rose City Park, and Beaumont-Wilshire neighborhoods.
What I like about Cully neighbourhood is that it feels a little bit more rural, yet is still very close in to Portland, and it is easy to get to some of the cute little shopping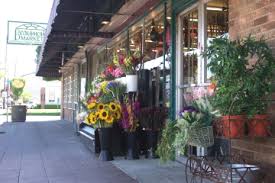 areas like Beaumont and Hollywood. You can find bigger lots in Cully, there are still cute little bungalows from the 20s through mid century- and even a few Craftsman or English homes, as well as 70's and 80's homes. The houses are slowly being fixed up- and becoming better and better! It's still close in and has good public transportation either down Lombard or down Cully, which angles to the SW and becomes Sandy. It only takes about 10 minutes to get into downtown. You can go right down Sandy Blvd or take Lombard or Killingsworth.
Cully is a culturally diverse neighborhood with a good mix of both commercial and residential areas. There is a good feeling of community and a lot of people are involved in trying to make it a better place to live. They have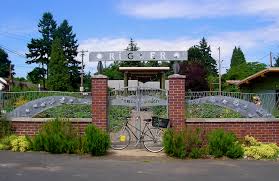 been addressing the problems of crime, traffic control, and generally livability of the area. The Rigler Community Garden is a great success because the neighborhood worked together to get it going and keep it going.. The garden helps bring people together and becomes a good community gathering place, Both the kids and adults can garden together-while they are providing healthy natural organic food for the neighborhood- and teaching the young ones about growing and caring for a garden.
In summary, I personally like that it is walkable to Beaumont Village and all the shops and restaurants on Fremont, depending on where you are at. Cully is a little more affordable than some of the other inner city neighborhoods which makes it possible for families to be able to buy a house in the city!
Parks in Cully Neighbourhood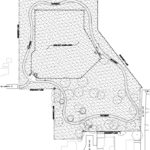 Rigler Community Garden
Khunamokwst Park In 2015 the Khunamokwst Park opened for the neighborhood. It hasa traditional playground along with nature and water play areas, a picnic shelter, small skateboard park and paths for walking and jogging. The Hacienda Community Development, Cully Neighborhood Association and the Siletz tribe all helped with it. It was named using a Chinook name that means togetherness.
History of Cully Neighborhood
Just a short history about Cully neighborhood. It was settled in the late 1800s like most of Portland, but back then was unincorporated Multnomah County, and was basically farmland. It had been a Chinook Village, called Neerchokikoo. Most of it developed from 1910 through 1960, that is why you find so many cute bungalows and mid century homes. Originally it was a rural setting, which is why the lots were so large, many of the streets were unpaved and meandered through the neighborhood. As it's popularity increased, the lots were divided, and new houses built, in the style that decade afforded. It has always been mostly zoned for residential, so did not have a cute little commercial area that could be revitalized. And there are very few green spaces or parks, because it was not an urban area that planned for that type of thing.
Other Important Links
Cully Neighborhood Association
The MAX and buses make public transportation really good!
Schools In Portland- people are permitted to send their children to whatever school they want within the Portland School District, as long as there is room. If the school is important to you, it is probably a good idea to check and see which school your neighborhood is assigned to- because it seems logical that the best schools will have a waiting list- and if you live there, you will be at the top! Find your school attendance area or a school site and view the boundary area using School Locator Page for: Portland Public Schools..
Read how to use the interactive map by clicking on the (Information) icon (circle with an i in the center).
School Report Cards for schools and districts in Oregon. Select (Portland SD 1J) In the District Selection Heading to view individual schools within the Portland Public School District.
You can find all kinds of All kinds of information about crime, maps, etc, Portlandmaps.com even exactly what happened where, if you just put in an address in Portland. There are lots of other things you can learn there- like census information, maps, school info, parks, environmental issues, permits on houses, nuisance complaints and taxes.