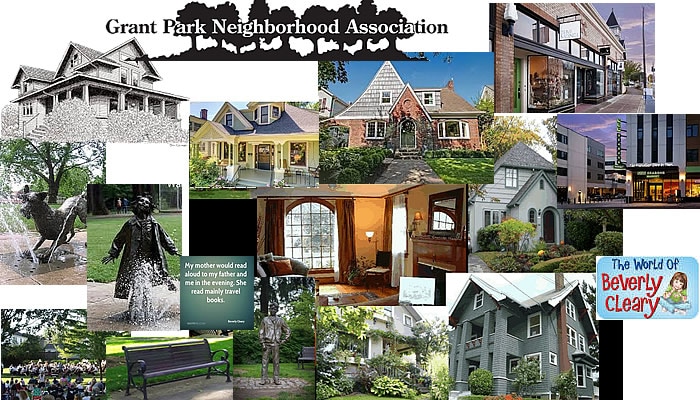 Just a little ways off Broadway- right in the middle of the east side of the city, with tree lined streets, beautiful historic homes of every style, is Grant Park neighborhood, which took it's name from the 20 acre park it is built around! The Grant Park neighborhood is surrounded by some of Portland's most expensive and beautiful neighborhoods: Irvington, Alameda, Rose City, Hollywood, Sullivan's Gulch, Laurelhurst, and Beaumont-Wilshire. It's right in the middle of inner NE Portland and it's quick and easy to get into downtown- just take the Broadway Bridge.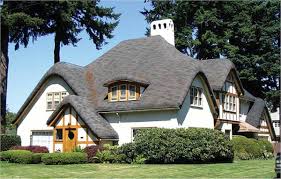 There are a lot of really spectacular historic homes, all different kinds, but it seems like the English, and the Tudor set the mood. You can also find Craftsman, Four Square, Old PDX, Cape Cod, Cottage, and Bungalows, and the sizes go from Huge to small 2 bedroom. The one thing that they have in common, is that they all have character and charm, and most of the streets are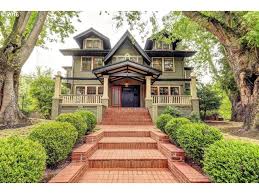 tree lined!
You can walk to everything- restaurants, cafes, shops, not too far from the MAX, close to the Hollywood branch of the library, parks.. Everything is close by! There is also a huge heated community swimming pool- tennis courts, a playground and a dog park area. You can walk up the hill through Alameda to Alameda Ridge and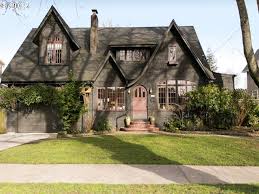 look back towards the city and gorgeous views, walk along Knott St in the fall on the tree lined street filled with breathtaking reds, golds and yellows and piles of fluffy leaves you can run through or jump into, or takes walks in the springtime as the cherry blossoms fall like snowflakes and cover the ground- turning the sidewalks pink and white. The Grant Park neighborhood is a family neighborhood,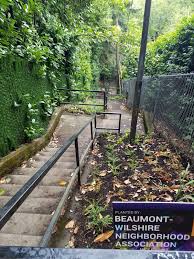 with a community feel and neighborhood spirit- and good schools- a place you can really grow roots!
Besides the park, people love walking through the hills behind 35th and Siskiyou for breathtaking views, and going up the little hidden hillside stairwells that take you to the top of Alameda Ridge. The trees on Knott Street between 33rd and 42nd Avenues are famous for their gorgeous flowers in spring and the colorful maples in fall.
Parks in Grant Park Neighborhood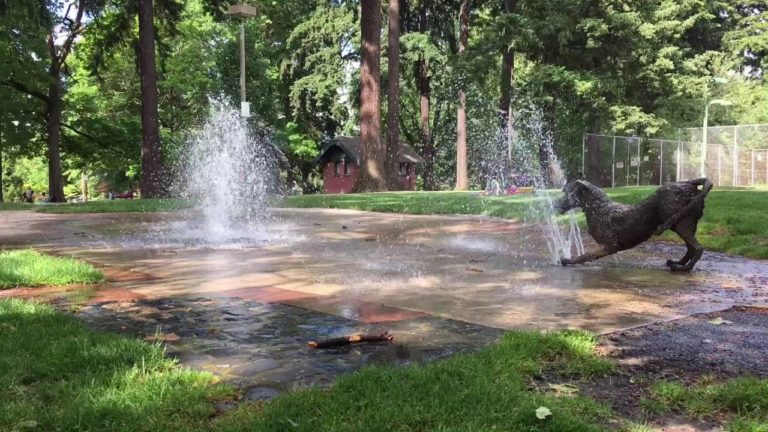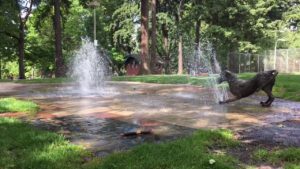 Grant Park has lots of big beautiful trees, a playground, and a dog park area. It also adjoins Grant High School, so it has lighted tennis courts, swimming pool, a track, and lots of playground equipment for kids. See more information about Grant Park- where it is and what it is like by clicking on link
Grant Pool There is a community swimming pool! Beverly Cleary Sculpture Garden for Children is amazing! I used to, probably like all moms, read Ramona the Brave to my daughters. Here is a park dedicated to
Beverly Cleary. It was dedicated in 1995, and includes life-sized renditions by local sculptor Lee Hunt of three Cleary characters: Ramona Quimby, Henry Huggins, and Ribsy (Henry's dog). The life-sized sculptures were created using vintage clothes on wax models to create a realistic feel. The sculpture of Ramona is dressed in raincoat and boots, with a joyous expression, and is positioned such that she splashes in the garden's fountain, (This is Portland, mind you!) Granite tiles placed around the sculptures are inscribed with quotes from Cleary's most famous books.
History of Grant Park Neighborhood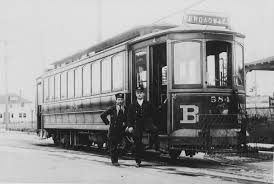 Grant Park was originally farmland, like most of Portland, but when the street car came in, in the 1890s, it began to grow. Streets were platted, NE Broadway sprouted stores and businesses, and grew like crazy. NE Portland was growing quickly because of the street car access, Broadway went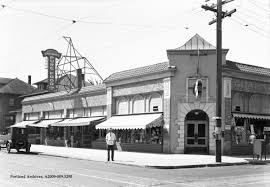 straight into downtown over the Broadway Bridge, and the east Portlanders needed a place to buy their food, get their shoes fixed, purchase clothes and everything else they needed to have in order to live. Northeast Broadway, one of the district's main thoroughfares, naturally became a busy strip of restaurants and shops needed. It was one of the main commercial retail areas on the east side. And it really never lost that edge.
Other Important Links
The MAX and buses make public transportation really good!
Schools In Portland- people are permitted to send their children to whatever school they want within the Portland School District, as long as there is room. If the school is important to you, it is probably a good idea to check and see which school your neighborhood is assigned to- because it seems logical that the best schools will have a waiting list- and if you live there, you will be at the top! Find your school attendance area or a school site and view the boundary area using School Locator Page for: Portland Public Schools..
Read how to use the interactive map by clicking on the (Information) icon (circle with an i in the center).
School Report Cards for schools and districts in Oregon. Select (Portland SD 1J) In the District Selection Heading to view individual schools within the Portland Public School District.
You can find all kinds of All kinds of information about crime, maps, etc, Portlandmaps.com even exactly what happened where, if you just put in an address in Portland. There are lots of other things you can learn there- like census information, maps, school info, parks, environmental issues, permits on houses, nuisance complaints and taxes.