Humboldt Neighborhood – A young and hip neighborhood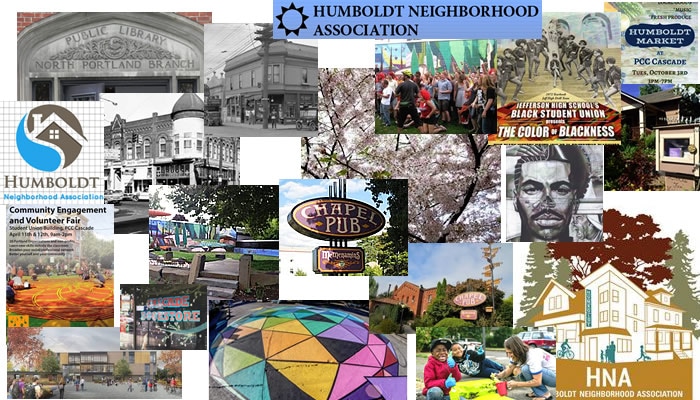 Humboldt neighborhood is bordered by Overlook, Piedmont, King and Boise neighborhoods. The Humboldt neighborhood is also really close to the MAX line if you go over the freeway to Interstate. There are many people who commute by bicycle because it is easy and there are a lot of bike lanes everywhere, plus you can ride to the MAX, load your bike, and ride it into downtown! The neighborhood is mostly young and hip, because of all the restaurants, shops, pubs and cafes that are mixed in throughout the neighborhood, and there is really good transit options with bus lines. Some of the people living here have opted not to use a car at all, and this is a neighborhood you can do that in! People walk, bike, jog in this neighborhood.
Sometimes Humboldt is attached to Boise, and Mississippi Williams is an integral part of it. Mississippi Williams is unique in that most of the businesses are independent, no chain stores, and they have alot of charm, funky-ness, and owned by locals, so are a real community gathering place. I've done an extensive review of Boise Eliot in both my NE and N section, so you can go there to learn more about the Humboldt area.
Portland Community College is in this neighborhood, so many of the residents are college students or professors. It also has Jefferson High School within it's boundaries, so this community definitely has a younger feel.
The Humboldt neighborhood has a lot of character because so many of the houses are painted bright colors, and there are a lot of flowers and gardens that make it feel artsy and funky; yet there are also traditional homes that have beautiful well-kept gardens. There are also rentals thrown in that house students, sometimes several students living in one house, leading to a more unkempt feel because keeping up a home is not their priority at this stage in their life!
Other Important Links
The MAX and buses make public transportation really good!
Schools In Portland- people are permitted to send their children to whatever school they want within the Portland School District, as long as there is room. If the school is important to you, it is probably a good idea to check and see which school your neighborhood is assigned to- because it seems logical that the best schools will have a waiting list- and if you live there, you will be at the top! Find your school attendance area or a school site and view the boundary area using School Locator Page for: Portland Public Schools..
Read how to use the interactive map by clicking on the (Information) icon (circle with an i in the center).
School Report Cards for schools and districts in Oregon. Select (Portland SD 1J) In the District Selection Heading to view individual schools within the Portland Public School District.
You can find all kinds of All kinds of information about crime, maps, etc, Portlandmaps.com even exactly what happened where, if you just put in an address in Portland. There are lots of other things you can learn there- like census information, maps, school info, parks, environmental issues, permits on houses, nuisance complaints and taxes.