Kerns neighborhood, Portland, is known for its amazing restaurants, peaceful parks, tree-lined streets, and charming historic homes. It borders the Willamette River, straddles NE and SE Portland, is a super close in neighborhood, meaning it was built before the neighborhoods that are farther out, so the homes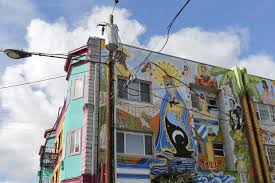 tend to be early 1900s or even late 1800s, with character, charm and detail that the early craftsman put into their work. People love gardens here, yards are well kept, even though many of them are small, and flowers, vegetables and berries sometimes cascade out into the sidewalks and streets. It is more of a mixed neighborhood, with residential homes, huge homes that have been turned into multi-family, apartments, shops, restaurants and other businesses.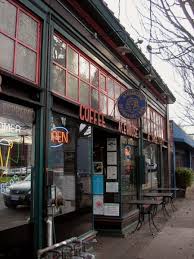 East Burnside is one of the borders, and being so close to the river, you can just go across the Burnside Bridge and be in downtown Portland! Burnside also is a major street going all the way out to Gresham, has good public transportation, and amazing restaurants and shops! In fact, the area around 28th and Burnside has earned itself a reputation of being one of Portland's streets that are named, "Restaurant Row", with food from all over the world, including Italian cafe called La Buca, Chinese taste of Chin Yen, Mediterranean bistro Tabla, Cuban cuisine of Pambiche, Italian Ice Cream at Staccato Gelato,a yummy bakery/cafe called Crema, Tex/Mex meals of Esparza's, Tapalaya which is a cajun creole restaurant, .a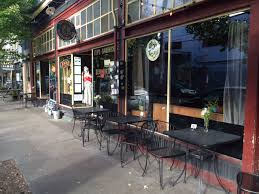 vegan friendly place called Fonda Rosa, a Bistro and bar named Clementine, an alehouse that serves beef and other food called Spints, a Cuban restaurant called Pambiche, you can get Pizza at Ken's Artisan and Sushi at Bamboo Sushi, …the list goes on and on! 28th Avenue and Glisan has also become a popular place for good food, and has some of the best chefs in town.
Kerns Neighborhood is really central to Portland, right between east and west, (divided from SW Portland by the river), and it also lies right between north and south! It is surrounded by the Lloyd District and Sullivan's Gulch on the north, Laurelhurst on the east, Buckman and Sunnyside. Downtown Portland is right across the river! Kerns is a fairly small neighborhood, and because it is mixed, there really aren't that many houses, but the ones that are there are sometimes spectacular!
It seems like most of the people who live here are either young singles or childless couple who want to live close to downtown and love the city life, or older professionals that want to live downtown so they can enjoy the perks of the city without having to worry about traffic and parking. It seems like recently more families have moved in, though, and that trend may continue. It is just a little south of I-84, and several major streets cross it- Glisan,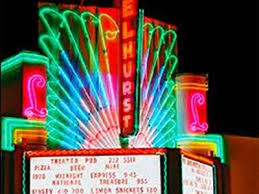 Sandy Boulevard, and Burnside, so commuting to downtown is pretty easy, and it has a very high walk score; you can basically walk to get anything you might need.
Laurelhurst Theater is on 28th and Burnside and is a great old classic theater for catching a movie. Along both 28th and Burnside you'll find some of the best bars and restaurants in town, including several microbreweries, in fact they call it Restaurant Row! Kerns Neighborhood also has many popular Portland restaurants and locally owned businesses, making this a fun neighborhood to visit. This is a lively, active neighborhood with lots of things to do!
Parks in Kerns Neighborhood
Eats and Sips
Pambiche Cocina and Repostería Cubana – Trendy Cuban eatery
Navarre – Intimate & romantic eatery offering farm-to-table European small plates & a curated wine list
Screen Door – Refined Southern specialties like buttermilk-fried chicken in roomy digs offering weekend brunch, a restaurant which has been featured on the Food Channel.
Other Important Links
The MAX and buses make public transportation really good!
Schools In Portland- people are permitted to send their children to whatever school they want within the Portland School District, as long as there is room. If the school is important to you, it is probably a good idea to check and see which school your neighborhood is assigned to- because it seems logical that the best schools will have a waiting list- and if you live there, you will be at the top! Find your school attendance area or a school site and view the boundary area using School Locator Page for: Portland Public Schools..
Read how to use the interactive map by clicking on the (Information) icon (circle with an i in the center).
School Report Cards for schools and districts in Oregon. Select (Portland SD 1J) In the District Selection Heading to view individual schools within the Portland Public School District.
You can find all kinds of All kinds of information about crime, maps, etc, Portlandmaps.com even exactly what happened where, if you just put in an address in Portland. There are lots of other things you can learn there- like census information, maps, school info, parks, environmental issues, permits on houses, nuisance complaints and taxes.