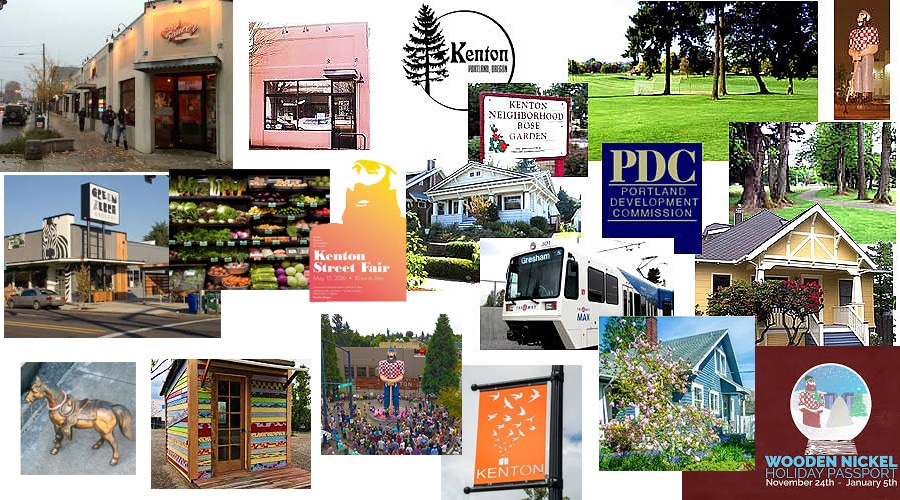 As you drive up Interstate and come towards Denver Interstate crosses the Max Tracks at Columbia this is Kenton Neighborhood! You can see all the little shopping areas and the Max stop is right there! Keep going on Denver make your first right and at the end of the street you will see Kenton Park. It's a big beautiful park lined with huge old growth trees and it's a good place for walking on the trails playing baseball basketball or other sports walking your dog or just laying in the sun. There is a picnic area soccer field and even a wading water feature for cooling off in the summer! There are lots of big old trees and the little streets that run into it are lined with cute little historic bungalows most of which are in the process of being fixed up! You can walk to the amazing Kenton park with huge old growth trees lining the streets.
So much of the neighborhood makes you feel like you are walking back into time, with smaller houses than alot of the other Portland neighborhoods- lots of smaller bungalows, cottages, and Craftsman–plus and a few old PDX and Victorians. There are lots of flowers and gardens and well kept yards! And people were out there walking! Kenton is such a cute little town. It has been revitalized in recent years, and it feels like a homey, artsy happy place! And it is a great neighborhood to live in because of it's close proximity to downtown and easy access to public transit. The MAX line runs along North Interstate between Downtown Portland and Kenton Neighborhood.
On Wednesday evening there is a Kenton Farmers Market, located in the heart of historic Kenton (N McClellan & N Denver) It is alot of fun with live music and a street-fair atmosphere plus lots of fresh produce, specialty foods, tasty snacks and artsy booths. The market runs from 3:00 pm to 7:00 pm on Wednesdays, June 1st to September 28th.
Kenton Neighborhood is a wonderful place to live, walkable and bikable, with the Max stop right in town, and the Smith and Bybee wetlands area just to the north! You can search for houses in Kenton or any other Portland neighborhood and even have new listings, by neighborhood and price, emailed to you as soon as they are listed so you won't miss out on any of the houses that come on the market.
History of Kenton Neighborhood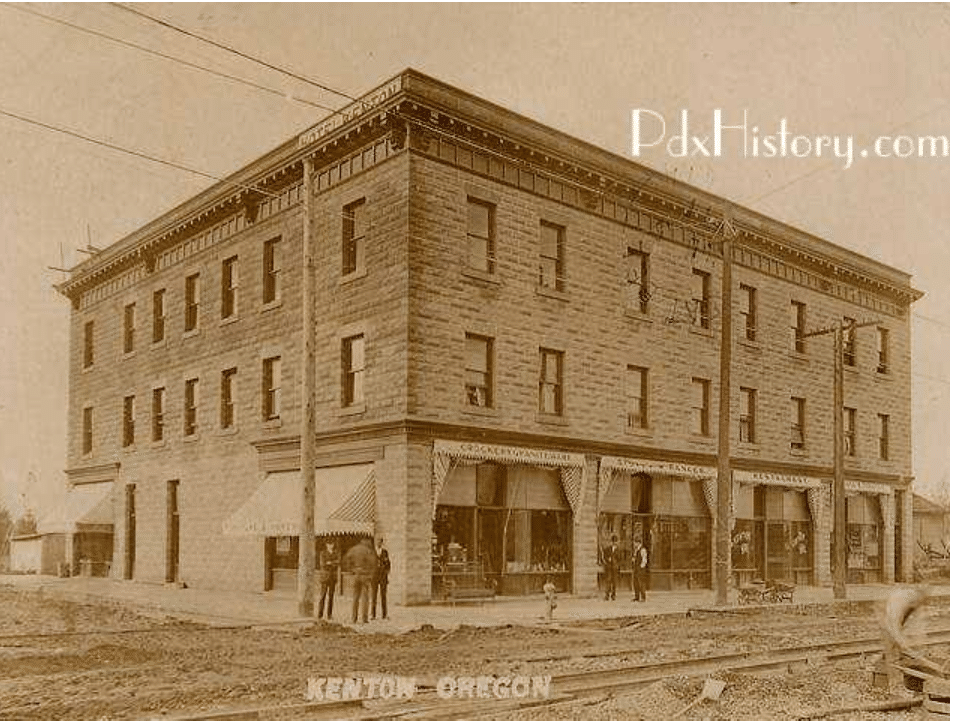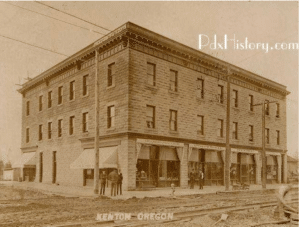 The town of Kenton was built in 1892 where several rail lines met by the Columbia River so that shipping by either rail or water was easy for all the businesses that settled there. The first of the big companies that started there was Union Meat in 1893, and by 1911 there were 12 major manufacturing firms doing business there. More beef was butchered in Kenton than in any town in the NW! The bank of Kenton was formed, and Denver became the main street of the town. There were over 1500 workers employed by Swift alone- which owned several companies that handled cattle, wool and other things. Executive houses were constructed on Denver or east of Denver, and on the side streets west of Denver, rows of smaller houses were built for the workers.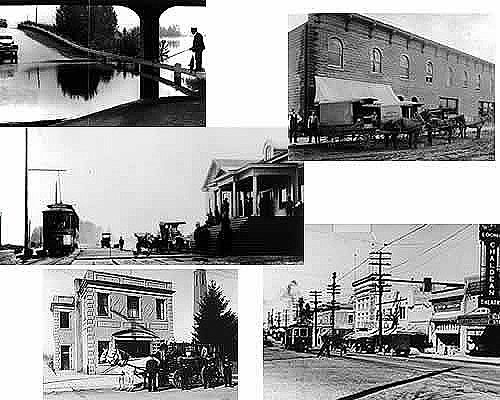 In 1909 a street car began operating to take workers to and from the packing plant. And finally Kenton was annexed to become part of Portland. It is easy to see from all the cute store fronts and houses that at one time, the area was it's own little village.
Then it went into disrepair, and didn't come back until the North Portland Urband Renewal plan was instigated, and the MAX light rail came into town.Now the little town has been revitalized, is full of life and community spirit and has become one of the hottest neighborhoods in Portland!
Kenton Neighborhood is the end of the line for the Max Light Rail. The last stop is right near the little Kenton downtown area. This has revitalized the town to become more of what it used to be. The buildings are historic yet restored, with all the charm and character of yesteryear yet the convenience of today
Houses for sale in this neighborhood
You can see what houses are for sale right now by map just in this neighborhood by clicking here
Other Important Links
The MAX and buses make public transportation really good!
Schools In Portland- people are permitted to send their children to whatever school they want within the Portland School District, as long as there is room. If the school is important to you, it is probably a good idea to check and see which school your neighborhood is assigned to- because it seems logical that the best schools will have a waiting list- and if you live there, you will be at the top! Find your school attendance area or a school site and view the boundary area using School Locator Page for: Portland Public Schools..
Read how to use the interactive map by clicking on the (Information) icon (circle with an i in the center).
School Report Cards for schools and districts in Oregon. Select (Portland SD 1J) In the District Selection Heading to view individual schools within the Portland Public School District.
You can find all kinds of All kinds of information about crime, maps, etc, Portlandmaps.com even exactly what happened where, if you just put in an address in Portland. There are lots of other things you can learn there- like census information, maps, school info, parks, environmental issues, permits on houses, nuisance complaints and taxes.