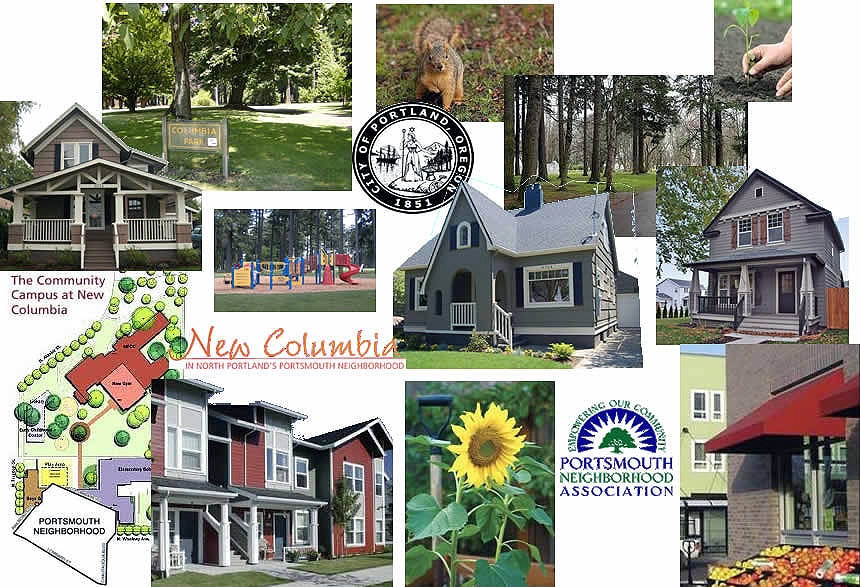 Portsmouth Neighborhood is in North Portland peninsula. It's crowning jewel is the huge forested Columbia Park which is 35 acres of forest, grass and trails, with Columbia Cottage serving as a field house, dance hall, and National Guard command center. In 1989, when the city wanted to build a parking lot for Columbia Pool, the neighborhood banded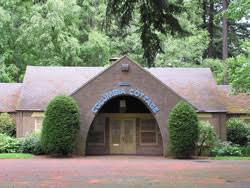 together and saved the magical cottage. Its boundaries are the railroad cut on the west, Lombard on the south,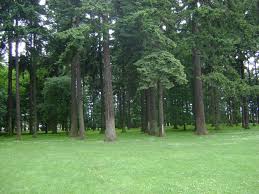 Chautauqua on the east and Columbia Boulevard on the north. South of Lombard the houses and neighborhoods are pretty high class.As you get farther and farther north towards Columbia Blvd and the Columbia River the area is more in transition- there are a lot of cute little bungalows mixed with small ranches and the newer skinny houses! They have even put in some mixed neighborhoods like New Columbia which is a mixture of low income housing condos townhouses and single family homes.
A lot of young couples and families live here, and while it's still at the beginning of its transition and there are still some rough areas, as with most urban areas of Portland, it is up-and-coming, houses are being fixed up and price are increasing. There is a lot of diversity here, with many immigrants from a wide range of places. There are also a lot of children living in Portsmouth, and lots of parks in and near the neighborhood. There aren't very many stores in Portsmouth itself, though nearby neighborhoods offer all the things you need! And really they aren't that far away!
The railroad runs along the western edge of Portsmouth, and areas near there tend to feel a little rougher. Other parts of Portsmouth have cute gardens and remodeled homes that are well kept up. When you head up north, there are more rentals, or in New Columbia. This has historically been a lower income neighborhood, so there are none of the gorgeous old historic homes like some of the other neighborhoods have, but it is getting better!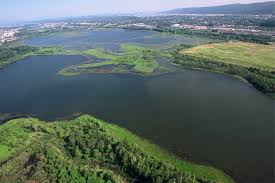 This neighborhood is so far north it is almost up to the Smith and Bybee Lake Natural areas which is the largest natural wetlands found in any city! Home to beaver river otter black-tailed deer osprey bald eagles and Western painted turtles this 2 000-acre natural area offers accessible wildlife watching a canoe launch and more. The reason I am including all this in the Portsmouth neighborhood is that it is just across Columbia Blvd and is such an awesome place! It makes this area special!
It is very close to University Park which is very nice, and not far from Kenton, so pretty close to the shops and restaurants there.
They now have a New Seasons Market that is walkable from Portsmouth.
Another thing I love about this neighborhood is that Columbia Park is right in the neighborhood. It isn't by the Max so it isn't really hot. And it's pretty far from the St John's Bridge- so it's kind of hard to get other places quickly. They are really working hard to fix up Portsmouth Neighborhood. You see new shops and restaurants going in every month!
Parks in Portsmouth Neighborhood
Eats and Sips
They are really working hard to fix up Portsmouth Neighborhood. You see new shops and restaurants going in every month!
Other Important Links
The MAX and buses make public transportation really good!
Schools In Portland- people are permitted to send their children to whatever school they want within the Portland School District, as long as there is room. If the school is important to you, it is probably a good idea to check and see which school your neighborhood is assigned to- because it seems logical that the best schools will have a waiting list- and if you live there, you will be at the top! Find your school attendance area or a school site and view the boundary area using School Locator Page for: Portland Public Schools..
Read how to use the interactive map by clicking on the (Information) icon (circle with an i in the center).
School Report Cards for schools and districts in Oregon. Select (Portland SD 1J) In the District Selection Heading to view individual schools within the Portland Public School District.
You can find all kinds of All kinds of information about crime, maps, etc, Portlandmaps.com even exactly what happened where, if you just put in an address in Portland. There are lots of other things you can learn there- like census information, maps, school info, parks, environmental issues, permits on houses, nuisance complaints and taxes.