Most Portlanders refer to the Nob Hill area as the Northwest District Neighborhood, or The Alphabet District, because the named streets follow the Alphabet, beginning with Burnside and ending with Thurman.  I guess technically, the borders of the Alphabet District are NW Lovejoy Street, NW Marshall Street, NW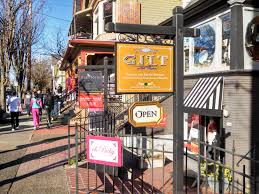 17th Avenue, W. Burnside Street, and NW 24th Avenue and it is only 1569 acres. But that was before they kept adding streets, and they continued all the way to Thurman!  The National Register of Historic Places has identified 478 buildings in the Alphabet Historic District. Homes styles include Victorian, Craftsman, Old PDX, Queen Anne, and other styles found in historic Portland.  There are also alot of condos, some built recently, but many of them are made out of old historic buildings, and they have the character and charm of yesteryear with hardwood floors, and sometimes either no elevator or a really old one that sounds like it might just quit between floors!  I love the history of this area. The Northwest District Neighborhood was one of the first neighborhoods I started with when I began selling real estate. I fell in love with it then, and I still love it!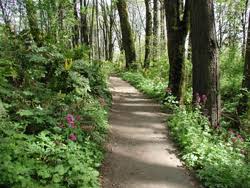 The Northwest District Neighborhood has been the prime spot for wealthy residents, restaurants and shopping since the late 1800s. It is sophisticated, trendy and so charming. It is nestled between Washington Park, Forest Park, and has charming, narrow streets with turn of the century Victorians and Craftsman Bungalows; yet it is right in the middle of downtown. One of my favorite things to do is hike in the Hoyt Arboretum in Washington Park and then walk down the hill and get some lunch at one of the many outstanding restaurants. Maybe stop and go shopping at one of the local boutiques on the way back.
It was named "One of America's Best Shopping Streets" in 2012 by US News & World Report and it really is one of my favorite places to hang out on the weekend. Some popular spots are Zelda's Shoe Bar, Twist for unique gifts featuring local artists, and Sloan Boutique for women clothing and shoes. Music Millennium is fun with its free in-store performances by well-known musicians as well as its vast selection of recorded music. There are also your favorite stores like Urban Outfitters, and Williams-Sonoma.
In Northwest District Neighborhood you will find a variety of people living here. All sorts of people are drawn to the experience of urban living in a safe neighborhood where everyone walks and enjoys life with friendly faces. The streets are picturesque with huge, old trees lining the streets and gorgeous historic homes. Families want their children in the high rated schools- Chapman grade school and Lincoln High. Single people want the free lifestyle of walking everywhere and constant social things to do. Couples love it because it is unbelievably romantic with the cozy cafes and patios to spend leisurely moments. Parks and trails to your hearts desire.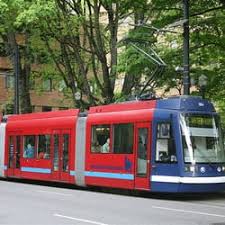 You will see a variety of homes with turn of the century multi-million dollar mansions to modern condos.
The 4.8-mile loop of the Portland Streetcar system links the Nob Hill neighborhood to the Pearl District, the Downtown Cultural District, Portland State University and the South Waterfront area.
History of Northwest District Neighborhood
The area's history begins in the 1840s when Captain John H. Couch (pronounced Coo-ch) decided that Portland should be Oregon's largest city instead of Oregon City, which was the main settlement at the time. A sailor, he came to believe that Oregon City, further downstream, presented too many navigation problems. So the Captain in 1845 speculated on a land claim in what is now part of the Pearl and Northwest District. Couch made his fortune sailing ships with supplies between Portland and San Francisco during the gold rush era as the miners were on a spending spree. Three of his daughters built homes along NW 19th Avenue and that became the core of Nob Hill. Couch subdivided his land and investors build luxury rental apartments as well as large homes.
When Portland's grown exploded following the 1905 Lewis and Clark Exposition, the neighborhood began to add more multifamily housing units. During WWII, with thousands working in the Kaiser shipyards, Nob Hill was densely occupied as many homes were divided into rental units. After the war, residents took to their new automobiles and fled to the suburbs. The area became depressed until the city underwent a revival in the 70s thanks in large part to higher gas prices as the suburbs began to lose their appeal. The area became attractive to investors, preservationists, and young people. Many of the vacant commercial buildings along NW 21st and 23rd began to attract businesses and now these buildings are occupied by restaurants, national chains, and boutiques. You know the area is thriving when it takes ten minutes to find a parking spot.
Slabtown is an area of approximately 50 square blocks. In the 1880s working-class residents in part of Northwest Portland used slabs of cheap wood from sawmills as fuel for their fireplaces. Slabtown became a semi-derogatory term for the area by the rich, who could afford cordwood that was cut to size. Slabtown was a bustling working-class enclave whose residents included immigrants from Scandinavia, China, and Eastern Europe. They toiled at the nearby lumber mills, icehouses, docks and on the streetcars.
Eats and Sips
The restaurants are nationally-rated some of the best and often use fresh ingredients provided by the local farmers.
Grassa for outstanding fresh pasta.
Ataula for yummy Spanish tapas in an artistic setting.
23Hoyt for sophisticated, local, farm to table favorites. 23hoyt "New York chic" meets "Northwest cool" in esteemed restaurateur Bruce Carey's "modern" Nob Hill New American Tavern – Zagat Restaurant Review