Richmond Neighborhood is one of the most colorful districts in Portland.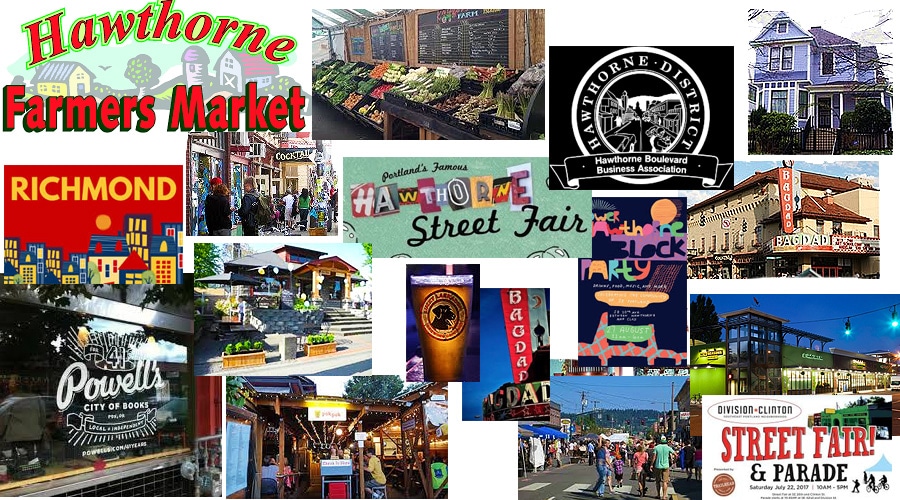 It contains the Hawthorne District, which is not technically a designated neighborhood- but the locals all know where it is. The Hawthorne area is just packed with trendy shops, restaurants, cafes, book stores, art galleries, massage, tattoo, acupuncture and other alternative treatments and other cool things- some really unique and creative, others outlandish- It's a very alternative neighborhood- People respect each other for their individuality- and you can see it in the type of people that live and hang out here. Richmond Neighborhood also has SE Division within it's boundaries, which is one of the fastest growing business districts in Portland…it seems like new restaurants or other businesses are popping up all the time. And it is one of the hottest stretches of street in Portland right now!
Richmond neighborhood borders Ladds Addition on the west, Sunnyside on the north, the other part of Richmond Neighborhood on the south and Tabor to the east. The boundaries are Hawthorne to the north, SE 50th to the east, Powell to the south, and SE 29th to the west. Not only does it have Hawthorne and Division street shops within it's borders, but it is also just a couple of blocks from the super hot Clinton District too. There are a lot of houses with super character here- the old Craftsman style, the 4 Square, the Bungalow, the Old PDX- many with leaded glass, most with hardwood floors and the cool old molding. Many of them have been made into duplexes, multiplexes- or some just rent out rooms! You have probably wondered if Portland is really like the show Portlandia. Come to Hawthorne and decide for yourself. It is a great place to people watch and everything is eclectic! From the clothing stores to the restaurants.
I think an interesting quote that tells a lot about the atmosphere and lifestyle of Hawthorne, is taken from travelportland.com " Hawthorne is "the bohemian." It reflects an urban niche where "alternative" is considered mainstream, and tie-dyes aren't a thing of the past. Here a hint of patchouli drifts from stores; a flower vendor brightens the sidewalk scenery; "art car" sightings are commonplace (cars decorated hood to trunk with treasures ranging from high-heeled shoes to bowling trophies); and the trendy set shop in hip used-clothing boutiques.
Parks in Richmond Neighborhood
Sewallcrest Park is 5 acres of lawn with play area, basketball court, dog off-leash area, paths – paved, picnic tables, playground, soccer field, and softball field.
Community Gardens, there are 2 of them in this neighborhood, equaling 1 acre.
Ivon Community Garden

It is a small plot, about .2 acres, but it is green, lush and pretty. There is a waiting list to be able to get a plot.
Sewallcrest Community Garden is about .76 acres, and it is on 31st and Market. Putting the two together, there is almost an acre that belongs to Richmond! Richmond has lots of gardens, with flowers and vegetables flowing out into the sidewalks in some streets! It is a happy place to be in summer if you like gardens.
History of Richmond Neighborhood
John McLoughlin of the Hudson Bay company originally held the land where Richmond and Sunnyside are. That was before the 1850s. He sold it to James Stephens, who named Hawthorne Blvd, and it became the most southerly boundary of East Portland. That same year, Stephens set up the Stark Street Ferry to transport all the agricultural products across the Willlamette river and into Portland. During the California Gold Rush, Stephen's shipping company made lots of money, sending food and other supplies down to California.
In 1846 there was a huge forest fire that went all the way from Mt Scott to the Columbia River and it cleared a lot of the forest, making it easier for the settlers to begin farming. Before that time, it was a huge old growth forest, and it took a lot of work to cut down all the trees.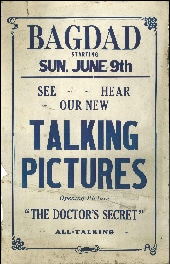 In 1862, a Dr Hawthorne moved to the area, and started taking care of the patients that were indigent. Stephens donated 7 acres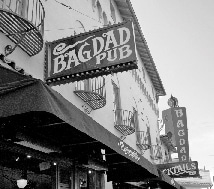 of land to him so he could build a hospital for the insane, and many of the early settlers worked for the hospital.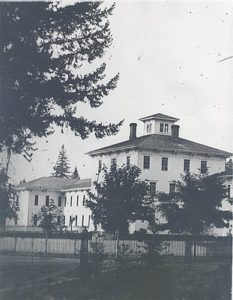 The area grew, and in 1927 the first Talking pictures came to town, at the Bagdad Theater on Hawthorne. It was a beautiful theater, with beautiful ornate arches, wrought iron fixtures, mosaic work and mythical paintings depicting characters from Mediterranean myths. The theater is still going strong, has been restored and loved by the neighborhood ever since it was built.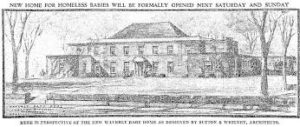 There was an old beautiful building that housed abandoned babies back in the early 1930s, called The Baby Home. It is still around today, and factions are fighting as to whether it should be preserved as a historic building or torn down to make room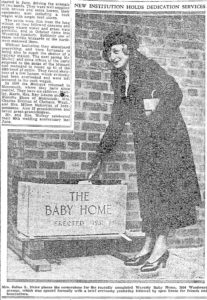 or other things. Portland needs housing, so it looks like it will be demolished. There are many buildings like this that history is trying to preserve, but more room is needed for housing. To think of the history of the Abandoned baby home is really sad, but I guess it was better than just letting the babies die.
Eats and Sips
You will find lots of independently owned eateries and food trucks like:
Other Important Links
The MAX and buses make public transportation really good!
[pps]
You can find all kinds of [pmaps] even exactly what happened where, if you just put in an address in Portland. There are lots of other things you can learn there- like census information, maps, school info, parks, environmental issues, permits on houses, nuisance complaints and taxes.