Hayhurst neighborhood is a vibrant, active, community based neighborhood close to Multnomah Village and Gabriel Park. There is lots of greenery here, walking paths, and community activities. The neighborhood borders Maplewood, Bridlemile, and Multnomah Neighborhoods, and its street boundaries are Beaverton Hillsdale Highway to the north, Vermont Street to the south, S.W. 30th Avenue to the east, and Oleson Road to the west. It is also sometimes known as Vermont Hills. It is a good, family oriented close-in south west Portland neighborhood that originally was part of Hillsdale. There are a lot of older homes here- some from the early 1900's, but most from the 1950's and 1960's, so there is quite a bit of the mid century charm and character, including like hardwood floors, coved ceilings, open fireplaces, big yards, winding streets and lots of big old trees! It's a great place to raise a family, partly because of the good schools, but also all the community amenities. Being close to Multnomah Village and Gabriel Park makes it very special too.
The location is one of the reasons people stay here. Lots of young families move in as the older retired people move out, and it has become a quiet family oriented neighborhood- yet having people of all ages, and once you move here, you usually stay! In fact, many of the families that live here are descended from the early settlers! The reasons people like this neighborhood I will discuss below:
One reason is that it is pretty close to downtown Portland, you can just take Beaverton Hillsdale Highway into town, or go down Terwilliger into the OHSU campus, or go over to Barber Blvd and get into town pretty quickly. It feels kind of suburban, but you are really only 5 minutes or so out of downtown, and you can avoid the freeways! You can also easily get to the aerial tram and ride it into down to the South Waterfront area with it's restaurants, waterfront walk, and access to downtown with the streetcar, or you can catch a bus that goes pretty straight down the hill! So even though you live up in the west hills, and have a more residential feel, you have access to all the best restaurants, entertainment, and shopping of the central west side of Portland.
Vermont Hills is really community minded. They have a huge community center – SW Community Center – with classes of all kinds for all ages, athletic activities, a gym and pool. It is a great gathering place that helps people get to know each other. There are sidewalks on some of the streets, but even the streets that don't- people walk all over and it is very safe and quiet. Gabriel Park is close by, which is a huge 90 acre park with walking trails, picnic grounds, and sport fields. You can walk on the trails to Multnomah Village, which makes it fun!
You are close to Multnomah Village, which has been around since the early 1900s. Back then it was a little town with shops and restaurants for the community around it. It has been revitalized, and is a center for people to gather with lots of good restaurants, cafes, cute little shops, bakery and everything you might need in a town. But it is charming, reminding me of the little town areas on the east side of Portland or a mini NW 23rd. You can read more about Multnomah Village in the section called by that name!
Alpenrose Dairy is in this neighborhood, which is a community based institution that has been here since 1916, and they have a lot of things to do, including a velodrome, baseball park, and replica western frontier town ("Dairyville"). This working dairy welcomes visitors to their southwest Portland home for little league baseball, an annual Easter Egg hunt, and other seasonal events.
Parks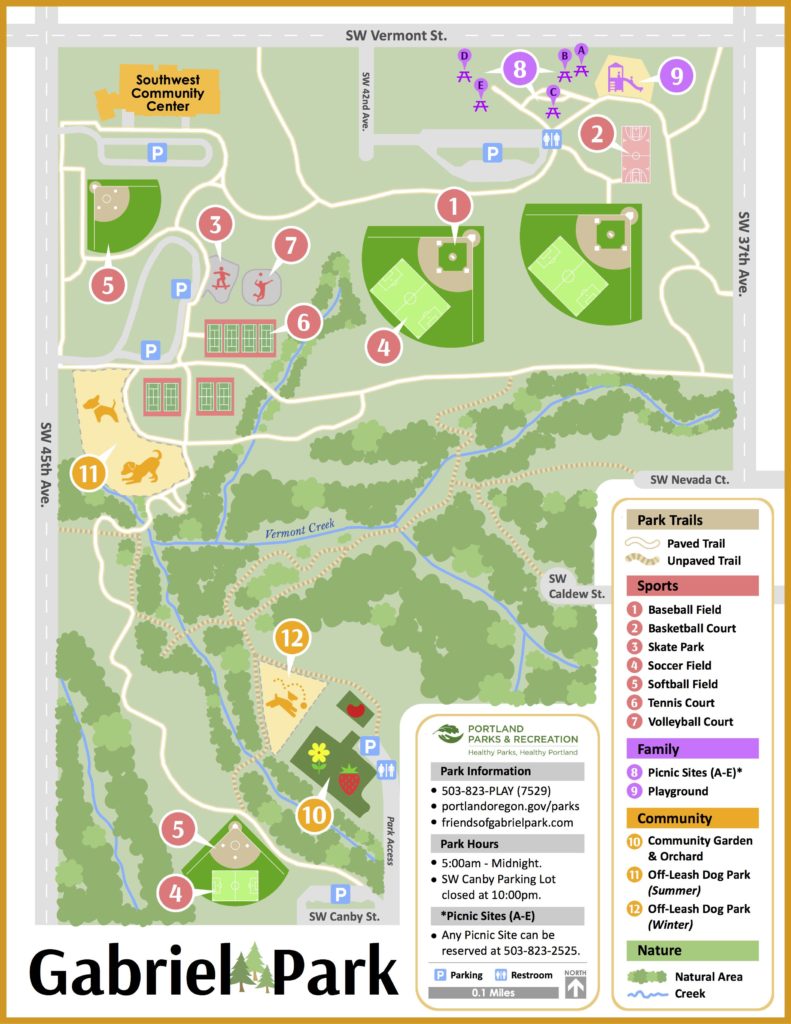 Gabriel Park is a huge beautiful park of 90 acres. There are fields and woods, a baseball field, basketball court – outdoor, disabled access picnic area, disabled access play area, disabled access restroom, dog off-leash area, fountain, paths – paved, paths – unpaved, picnic site – reservable, picnic tables, playground, soccer field, softball field, statue or public art, tennis court – outdoor, and volleyball court
Albert Kelly Park is 12 acres and Includes paths – unpaved, picnic tables, playground, soccer field, and volleyball court.
Pendleton Park is 5 acres and has baseball field, basketball court – outdoor, disabled access play area, disabled access restroom, paths – paved, paths – unpaved, picnic tables, playground, soccer field, and statue or public art.
Hamilton Park is pretty close, just up on 45th, and it has fun play structures for kids and green spaces to explore with the whole family. Around the side of the school is a cute little creek and natural area to tread lightly. It's fun for kids to weave back and forth over the bridges and end up on the final wooden arched bridge.
Vermont Hills Community Garden:At the Vermont Hills Community Garden in the Hayhurst neighborhood of Portland, vegetables and herbs are grown in abundance, surrounded by a rainbow of flowers for cutting.
Alpenrose Veledrome one most exciting biking tracks in the United States. At 268.43 meters around with a 16.6 meter radius and a 43 degree bank, Alpenrose is also one of the steepest velodromes in the country. The steep banks make races on the velodrome interesting to watch and just plain fun to ride. Alpenrose is still home for the only North American Six-day race.
History
The history of the area is really interesting. The first settlers were pioneers from the mid-west- who settled here in the mid-1800's when the area was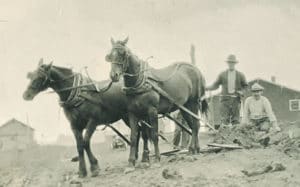 eavily forested and wild. There were no roads and no way to get to Portland- just trails and wagon roads.
There were lots of deer and even bear and the settlers had close contact with the Native Americans that lived in the area. In the early 1880's, the Southern Pacific Railroad came into Hillsboro going right through Hayhurst- which brought European immigrants from Germany and Switzerland. These people were woodsmen, farmers and dairymen. They cut down most of the trees so they could farm- and also use the wood. In order to get their produce and mild to town, they built the first road- which was made from wood planks. It is still here- although not made of planks- and it is called Vermont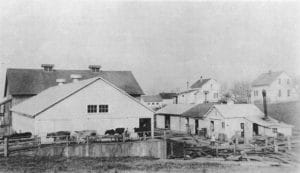 Street. Alpenrose was one of the original Dairies- and it is still here today!
In 1907, the Oregon Electric Railway came into this area- which meant people could now commute into Portland. Farmers sold off some of their land, and plots were sold off for homes- called Garden-Home plots- a little place for a garden and a home…thus the name of the street Garden Home. The Oregon Electric Railway stopped passenger service in 1932. PGE came in with electricity in 1915., and in 1920, a road was built into Washington County- it is now called Beaverton-Hillsdale Highway.
The Alpenrose Dairy came into town in 1891.  A swiss settler, Florian Cadonau, started delivering milk in 2 gallon milk cans using a horse drawn wagon to customers all over the city.  In 1916 it became the family business, and they named it after Alenrose, the Swiss National Flower.  This is one farm that is still active and alive, which is amazing!
Other Important Links
Hayhurst Neighborhood Association
Schools: Elementary school: Hayhurst Elementary School; Middle school: Gray Middle School; High school: Wilson High School
The MAX and buses make public transportation really good!
Schools In Portland- people are permitted to send their children to whatever school they want within the Portland School District, as long as there is room. If the school is important to you, it is probably a good idea to check and see which school your neighborhood is assigned to- because it seems logical that the best schools will have a waiting list- and if you live there, you will be at the top! Find your school attendance area or a school site and view the boundary area using School Locator Page for: Portland Public Schools..
Read how to use the interactive map by clicking on the (Information) icon (circle with an i in the center).
School Report Cards for schools and districts in Oregon. Select (Portland SD 1J) In the District Selection Heading to view individual schools within the Portland Public School District.
You can find all kinds of All kinds of information about crime, maps, etc, Portlandmaps.com even exactly what happened where, if you just put in an address in Portland. There are lots of other things you can learn there- like census information, maps, school info, parks, environmental issues, permits on houses, nuisance complaints and taxes.