Amity Neighborhood is a charming little farming town in Yamhill County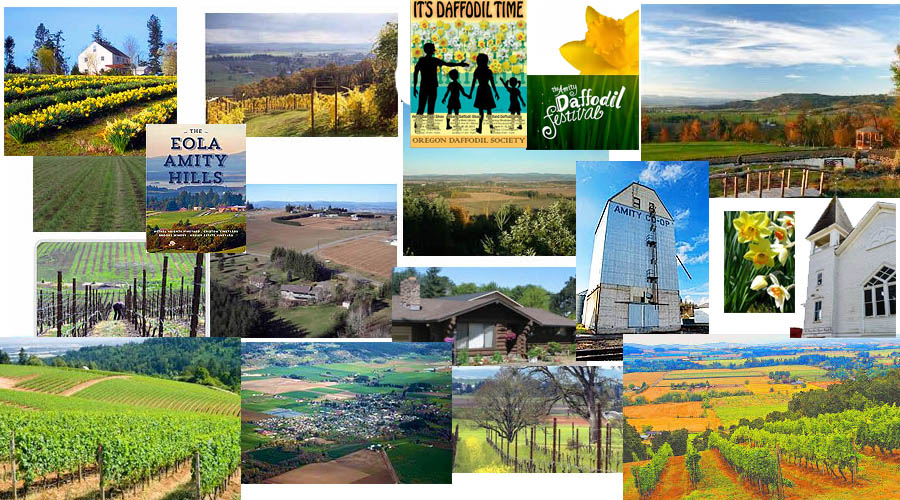 Amity Neighborhood is a charming little farming town in Yamhill County- about an hour SW of Portland. It is right in the heart of wine country, with several wineries right near it. The countryside around it is beautiful! Rolling hills with flat valleys growing all kinds of things, including grapes! It has really become popular in the past few years as a place to grow and establish wineries. The soil and weather rival parts of Italy, and it has produced some award winning wines. Below under Wineries, I have written a little about the 5 most popular wineries in Amity Neighborhood, 2 of them are organic and use biodynamic methods for keeping the soil fertile and producing the best grapes! You can read more about it in the section on Wineries below.
Amity Neighborhood, because of the wineries around, has become a little bit of a tourist town, and offers artisan shops, great restaurants, and wine tasting. It came into being in 1880- so it's been around quite awhile. You can read more about the history below under history. The town is pretty small, the population was only 1,667 as of 2016. It is right off of highway 99W going west out of Portland about an hour. McMinnville is to the north and Sheridan is to the west. So even though it may be way out in the Beautiful farmland, you are only 10 minutes to all the amenities of McMinnville. The town of Amity also has its own market for all those last minute items you need and don't want to drive 10 minutes. The way it got its name is kind of interesting. It was the middle ground between two families who were feuding about where to put the school. They ended up putting it here – and called the town Amity which means friendship.
In Amity Neighborhood, about 59% of adults are married and it is considered a really good city for married couples and families. Households are bigger than average- there are lots of children that live in Amity Neighborhood- especially babies and pre-school kids. So if you want to raise your family out in the country, and would like a place that is kid friendly and kid oriented, Amity Neighborhood is a good place to live! Also, about 70% of housing units in Amity Neighborhood are owner-occupied- which is a pretty good ratio.
They have a Daffodil Festival every March. This is what their website says about it: The Amity Daffodil Festival is an annual event during the month of March in the rural town of Amity, Oregon. The festival is beautiful, with a handmade crafts fair and flower shows. The festival has an Americana and heritage spirit, and burlap, and wooden textures are used to highlight the quaint and rustic feel of Amity Neighborhood, Oregon. Many older crafters and gardeners attend and support the event.
Parks in Amity Neighborhood
Amity City Park ~ A 6.25 acre park on the West side of the city that includes a playground, baseball field, basket ball court, skate park, nature walking path, covered picnic shelter with electricity, drinking fountain, restrooms, and picnic benches. In addition to the city park, the school district provides a diverse array of recreation opportunities. These include several ball fields, play equipment, tract, football/soccer fields, and outdoor basketball courts.
Bald Peak State Park ~ 25 miles away ~ Experience a stunning view of the Willamette Valley and five snow capped Cascade peaks on a clear day ( Mt. St. Helens, Mt. Rainier and Mt. Adams in Washington , and Mt. Hood and Mt. Jefferson in Oregon ).
Maude Williamson State Park ~ 8 miles away ~ The park has a historic farm house that was once occupied by the person who donated the property as a park and it provides a covered picnic shelter which can be reserved. Volleyball and horseshoes are available and large Douglas fir trees provide excellent wildflower viewing in the early spring.
Willamette Mission State Park ~ 12 miles away ~ Beautiful park of more than 1,600 acres of woodlands interspersed with wetlands, rolling meadows, and working farmland. There are 5 miles of bike paths, 7 miles of horse trails, a 2.5 mile self-guided education trail, 1 mile jogging trail, and paths accessible to people with disabilities. The park includes Mission lake which has a boat ramp and fishing docks. There is a the Wheatland Ferry at the North end of the park that goes over the Willamette River. The park also includes group camping and reservable picnicking shelters with electricity, water, and restrooms.
Baskett Slough National Wildlife Refuge ~ 12 miles away ~ This wildlife refuge is 2,492 acres and offers Hiking, wildlife observation, environmental education, and photography.
Eats and Sips
The Blue Goat ~ All of the tables and chairs were built by owner Dave Van Domelen from reclaimed schoolhouse furniture and unique pieces of woods. Dave estimates the furthest distance from which they source their produce is about 20 miles. The menu even includes a veggie pizza with a wild harvested nettle pesto – very local, very good. They have onsite processing and butchering so the meat choices change regularly and are served at the peak of freshness, and when certain cuts are gone, they're gone — until next time. A big key to the baked goods at The Blue Goat is the hand-built "earth oven" — like a brick oven, but made of earthen blocks, and clay. The oven in the Blue Goat is the centerpiece of the restaurant, and diners can watch things cooking to perfection.
Coffee Town Espresso ~ Cute little drive up espresso stand where you can find an assortment of espresso drinks.
Annual Pancake Breakfast ~ In addition to plates loaded with pancakes, the Sunday morning event features square dancing and an antique car show.
Vineyards near Amity Neighborhood
Amity Vineyards ~ Amity Vineyards was founded in 1974 by winemaker Myron Redford, who moved to


Oregon with a dream to make world class Pinot Noir. A pioneer, he was the first to produce organically grown sulfite-free wine. The first vineyards were planted in 1971, with a total of 15 acres planted of Pinot Noir, Riesling and Pinot Blanc. Now recognized as one of the premier Pinot noir producing areas in the world – rivaling the best in Burgundy. Amity Vineyards helped establish the area's reputation for world class Pinot noir as early as 1985.
Brooks Winery is in Amity Neighborhood and is named as one of the MUST VISIT WINERIES, by USA Today.


Here is what their website says about the wines and grapes…sounds amazing! Brooks is the living legacy of Jimi Brooks, a visionary Portland native who came to wine through his passion for history and philosophy. After traveling the world and experiencing the hard work of wine-making in Beaujolais, Jimi returned to Oregon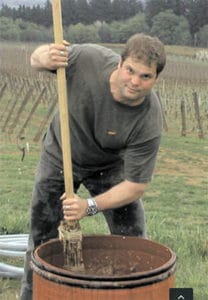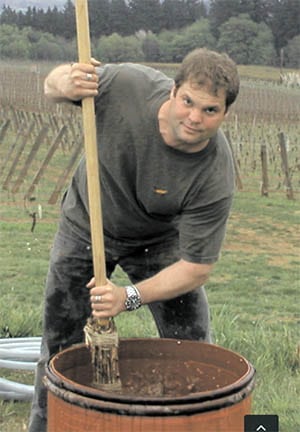 and found a burgeoning wine world. He devoted the rest of his life to holistic farming and wine-making in the Willamette Valley, showcasing the region's potential for expressive, complex and balanced Riesling and Pinot Noir. Brooks farms twenty acres in the Eola-Amity Hills, a sub-region of the Willamette Valley characterized by higher altitudes and the ocean winds that blow through the Van Duzer Corridor. Employing biodynamic farming practices since 2002, we are proactively reintroducing native plants in our insectary and medicinal herb gardens for our biodynamic preparations and compost teas. In addition to our estate vineyard, winemaker Chris Williams works with a number of family growers throughout the region and in the Columbia Gorge, respecting the individuality of each site and showcasing the strengths of each vineyard through masterful blending. Known for their excellent Rieslings and beautiful setting, the main tasting room features large floor-to-ceiling windows overlooking the vineyard. Bar stools line the tasting bar, and around the rest of the room are grouped comfy chairs for lounging with an assortment of tables. Besides regular tastings, the winery offers many events, including Pizza Fridays on every third Friday. Brooks has its own commercial pizza oven and grows its own ingredients for the pizzas on the tasting room's bottom floor. The fourth Sunday of every month is Live Music Sundays, where they host some of the area's best musicians.
Keeler Estate Vineyard is also in Amity Neighborhood, and is an organic vineyard. Here is their story: Our story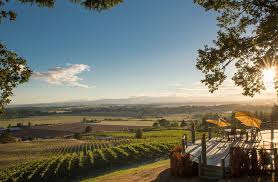 begins in 1989 when Craig and Gabriele Keeler were searching for properties to begin a new chapter in their lives and decided to take a walk through a picturesque hillside in Amity, Oregon. When Gabriele saw, on this long time abandoned, over grown with blackberries piece of land, the view to the south with views of Mary's Peak and Oregon's coastal mountains she grabbed Craig's hand and said "CK, this is the place!". In 1990 the Keeler family moved to their 200 acre property and through many years of hard work they transformed what was once fields of blackberry's, rocky terrain and dilapidated structures to what it is today; a home and Keeler Estate Vineyard. It's a truly magical place consisting of a thriving biodynamic vineyard, gardens, forest, lakes, streams, acres of landscaping and plenty room for entertaining.
Both Brooks and Keeler talk about being Biodynamic. What does that mean? It is a totally Oregon thing, one of the things that makes Oregon special. It means that farmers strive to create a diversified, balanced ecosystem that generates health and fertility within the farm itself. Preparations made from fermented manure, minerals and herbs are used to restore and harmonize the vital life forces of the farm , enhance the nutrition, quality and flavor of the food being raised. Biodynamic practitioners recognize and strive to work in cooperation with the subtle influences of the wider cosmos on soil, plant and animal health. While we do not need the bees for pollination in the vineyard because grape plants are self pollinated from wind and gravity, we need them on the rest of our land. There are lots of blooming plants and trees where the bees collect their pollen and the result is not only a healthy environment but a tasty jar full of golden honey, the end product of our bees' hard work.
Coelho Winery is a Portuguese Winery. Here is their story: They started in the San Joaquin Valley,


where as a young couple they farmed approximately 800 acres of tomatoes, sugar beets, corn, and alfalfa. Looking for a change and a good place to educate their very young children, while visiting Oregon, they fell in love with the rolling hills of the lush Willamette Valley. In 1991, they packed up their young family and moved to Amity where they transformed 40 acres 3 miles south of Amity into the renowned Coelho Estate Vineyard. His family used to make their own wine…Wine-making runs in the Coelho blood. Dave's grandfather, Joe Coelho, best enjoyed wine surrounded by loved ones. A dairyman, Joe made Portuguese wine for family and friends, instilling a love and appreciation for the wine experience in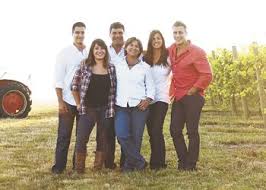 Dave. Deolinda's grandfather, José (Joe) Serpa was a carpenter who tried wine-making in the family basement. Unfortunately one of his kids siphoned wine for friends to taste. The next morning, the Serpas found the siphon in the barrel, and several sick boys on the floor, ending Joe's wine-making.
The Portuguese wine-making heritage continues: after learning the craft at the family winery, the two boys have both gone on to establish careers in the wine business. Dave and Deolinda continue to run the business on a day-to-day basis and if they are not at the Coelho Winery in downtown Amity, they will be working at one of the vineyards, volunteering in the local community, cooking large family dinners at the vineyard, passing on their passion for wine and the Portuguese wine-making traditions of the family, or winning against their children and grandchildren at cards.
Samuel Robert Winery is also in Amity Neighborhood. Here is their story:
We believe the first place great wine begins is in the vineyard. Each and every aspect of the vineyard is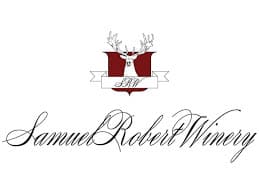 important, from optimum sun exposure and annual rainfall, to low-fertility and well-drained soils. Each characteristic provides uniqueness to the grapes and is vital in producing a premium product.
Once the grapes have reached their optimum ripeness, they are harvested in the cool morning hours. The grapes are picked by hand and placed into bins to avoid bruising and premature crushing of the fruit. Transportation to the winery for processing is immediate. At the winery, the fruit is hand-sorted and de-stemmed just prior to entering the fermenters.
After the grapes enter the fermentation vessels, the temperature is lowered using custom cooling jackets. Here, the grapes are allowed to "soak" for several days to allow the deep color of the Pinot noir to flourish. The temperature is then raised for fermentation of the sugars to begin. This will continue for approximately 7-10 days. Following fermentation, the wine is allowed to remain in contact with the skins for additional time in order to extract more color and flavor from the skins. This process is called maceration. Following maceration the wine is drained off of the skins and it is racked to empty French oak barrels. Here the wine is aged.
Samuel Robert Winery uses French oak barrels for cellaring its wines accompanied by a few stainless steel barrels to preserve the brightness of the fruit. The percentage of new French oak the wine is exposed to will vary depending on the particular vintage. The wine-making team regularly tastes the wines in barrel to monitor the development and suggest modifications if necessary. It is only in the final steps that it is determined which lots will be selected for our final blend.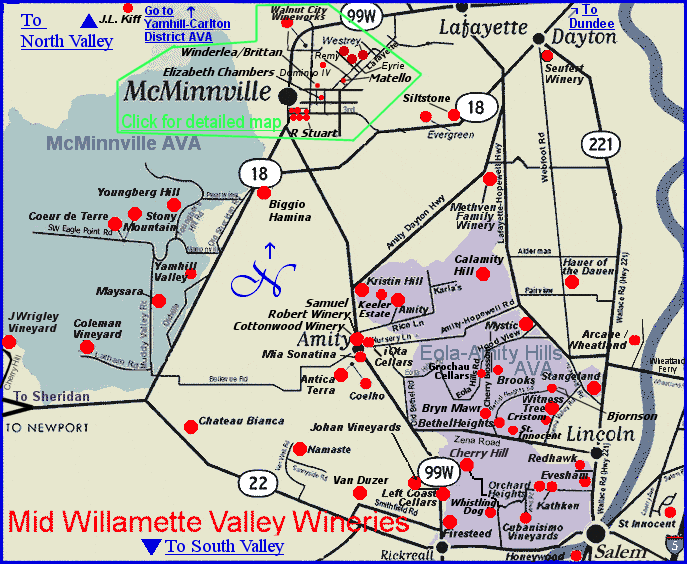 See and Do
Aviation Museum ~ 9 miles away ~ Provides guided tours of the aviation & space museum with the addition of movies and the Wings & Waves Waterpark. The Spruce Goose is an aircraft designed and built by Howard Hughes's Hughes Aircraft company. Its first and only flight was in 1947. Hughes himself detested the nickname " Spruce Goose". The nickname arose as a way of mocking the Hercules project due to Hughes' alleged misuse of government funding to build the aircraft. The Hercules is the largest flying boat , and still holds the record for the largest wingspan of any aircraft ever. Only one was ever built.
Brigittine Monastery ~ Handmade Fudge and Chocolate truffles made by blending the finest quality ingredients including real chocolate, fresh dairy butter, real cream, the freshest nuts, and real flavors.
Siuslaw National Forest ~ The Siuslaw National Forest goes along Oregon's Coast Mountain from Tillamook to Coos Bay. Dense Douglas-fir forests complemented by lush, green vegetation along with miles of sand dunes are what the Siuslaw is all about. This wide range of habitats, many of them transitional, makes this a terrific forest for wildlife, from tiny tide pool creatures to stately Roosevelt elk.
When visiting the Siuslaw you will find that the coastal weather is moody. While this is really a four-season destination, the winter can blast you with rain and wind. One winter day may bring a violent storm with rain by the bucketful's, the following day may be clear, calm and sunny. Summer fog is common and temperatures remain mild year round.
Oregon Coast ~ Less than 50 minutes away, you can get to Lincoln City and Pacific City where you can enjoy all that the beach has to offer along with beautiful hikes, scenic drives, horse back riding, and more. You will also find Sand Lake Recreation Area where you can go ride and explore the dunes in your off road vehicle.
Oregon Dunes National Recreation Area ~ 147 miles away ~ Inset into the forest just north of Coos Bay. Oregon Dunes is the largest expanse of coastal sand dunes in North America. Besides providing the finest beaches in Oregon, Oregon Dunes has 30 lakes, several hiking trails, and some of most mind-blowing ocean scenery anywhere.
Other Important Links
History of Amity Neighborhood
Farmers started coming into southern Yamhill County along Salt Creek in the 1840s and 1850s, and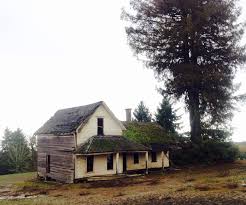 established a school in 1848, which they named Amity. The town of Amity was established between 1848 and 1849 by Joseph Watt and his brother, who had immigrated to Oregon over the Oregon Trail. Joseph got a land claim through the Donation Land Act, and he used par of it to platt out the town, but not until 1859. The main street was called Trade Street. Amity post office was established in 1852 and the Methodist Church opened in 1853!
Joseph established the first woolen mill in Oregon, and in 1868 shipped wheat to England in the first instance of Oregon wheat being sent around Cape Horn! In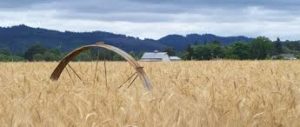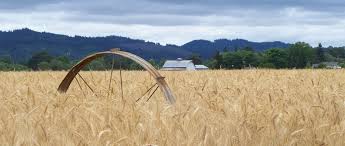 1879, the Oregon Central RR arrived in Portland, so local wheat growers could start shipping their wheat into Portland. Amity became a grain warehousing, milling and shipping point, and was incorporated into a town in 1880. The RR coming in made a huge difference! They remained a small shipping community for a whole century.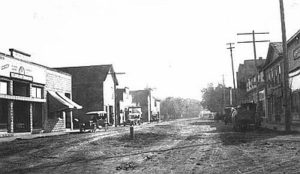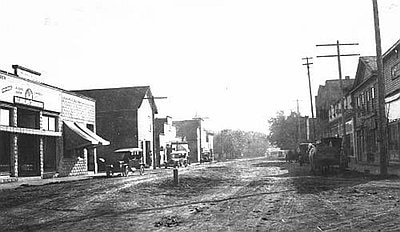 Trade Street remained the main street in town, and later became 99W, which was the main north-south road. It was finally paved in the early 1920s and the town stayed a central point for trade until 99E, on the other side of the Willamette by Oregon City, took over in the 1930s. Then Amity started declining because the commercial part kind of dried up. But the farming went on strong, and is still going. Amity began producing prunes, hazelnuts and hops, veering away from wheat. In the last few years, really beginning in the 1970s, vineyards have been planted and wineries have sprouted up in the whole area around Amity. By 2008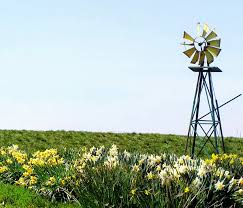 there were 1460 acres planted in vineyards.
Amity Neighborhood has become somewhat of a little tourist destination, because of the wineries, and it has a Daffodil Festival every year, a summer pancake breakfast, and there is a Priory in town that that have monks that make amazing fudge!