Banks Oregon is a little town nestled on the east edge of the foothills of the Coast Range, just 26 miles west of Portland, and just a little bit west of Hillsboro.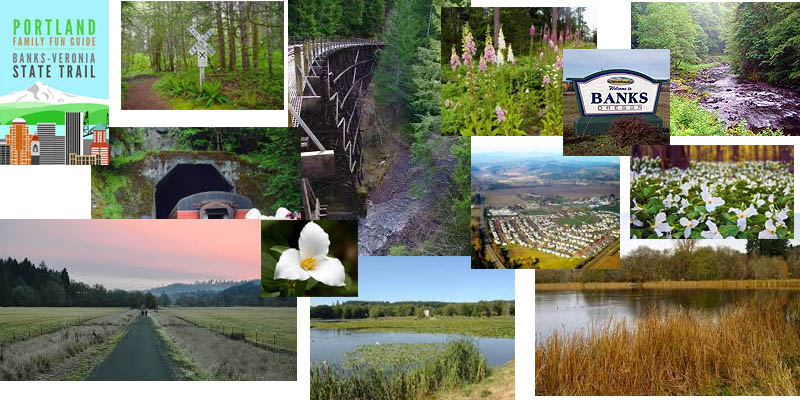 It has been growing like crazy during the past few years, because it is so close to the Tech Corridor in Hillsboro, and the urban growth boundary has opened up, allowing new subdivisions and neighborhoods to be built. Some parts of Banks Oregon have views of Mt Hood one way, and the Coast Range the other. The beach is only 45 minutes away with the beauty of the foothills right at your doorstep, so Banks Oregon is a pretty awesome location if you love the ocean and forest, but also want to be close to a city like Portland. Eastern Washington County has become crowded, with lots being divided whenever possible, and houses being squashed together, closer and closer…and traffic getting almost unbearable sometimes. But out here, it is still pretty wild and open, lots of rural and forest, with a small town feel.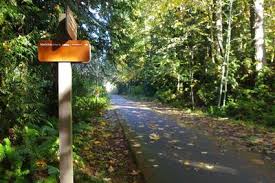 Banks is also pretty close to Vernonia, which has the 21 mile Banks Vernonia Park Trail. This trail is pretty amazing as it goes along the old RR tracks, over trestle bridge crossings and creeks. It is open to cyclists, hikers and horseback riders and has 6 entry points, one in Banks and one in Vernonia. Banks is also just northwest of the gorgeous wine country in Yamhill County. So whichever way you go, you are surrounded by beauty and lots of fun things to do! There is also the LL Stubs Stewart State Park that has 17 miles of trails and camping, you can read more below under parks
Intel is just 10 minutes from the center of Banks, so one of the best places you could live as far as a commute to Intel or the other Tech companies. The tech industry seems to be growing, with over 54000 high tech jobs located in the area. This area will keep growing, as long as the urban growth boundary keeps moving farther out. Oregon has a wonderful law, I think, that protects the forests, green spaces and farmland. It only opens up a little bit of land at a time, and protects the rest from the sprawl of subdivisions that are happening everywhere else in the country. It has been this way since the 1990s, and I hope it continues. Oregon has so much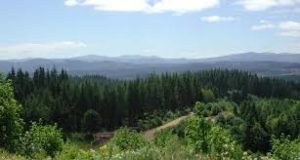 natural beauty and amazing soil. It should not be covered with concrete. I used to live up near Seattle in the Puyallup Valley, one of the 10 best valley soils in the country. When I first moved there, there were still farms everywhere…but the 20 years that I lived up there, it was almost all covered with concrete and housing developments. That is why I appreciate Oregon's laws and the Urban Growth Boundary!
Banks was named after dairy farmers John and Nancy. If you drive out away from Portland on highway 26 towards the coast, you will go right past Banks. It is the next town after Hillsboro and is a farming and logging community. The farmland is gorgeous – lots of rolling hills with checkered fields of different colored crops. It is about 45 minutes to Cannon Beach and Seaside and about half hour into Portland if the traffic on 26 isn't bad! It is also close to the Tillamook State Forest and the Clatsop State Forest, so you have all that protected forest all around you!
History of Banks Oregon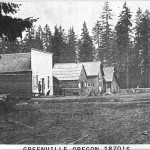 The early pioneers settled in Banks beginning around 1840 with the Donation Land Act, which gave them 160 acres for a single person, and another 160 acres if there were two, like brothers, or married couple. Peyton Wilkes was the first landholder here, and lived on Dairy Creek because of all the oak trees along the creek. He was a tanner and used the bark to tan his hides. By 1860, there was a small group of people who lived in the area, and it was called Wilkes.
In the 1890s, the children divided up the remaining 160 acres and sold it to the Banks family, who were dairy farmers. A post office opened in 1902, and the Methodist Church in 1908. By 1920 it was a bustling pioneer town with a downtown, wide dirt streets, and businesses. The RR came in around 1880, that is what is now the Banks Vernonia Trail, and this helped the town to grow a little more. Logging and farming were the biggest trades that were found here. In 1910, 100 Japanese families moved into the area, and started raising strawberries! By 1950, the area produced over 4000 tons of berries, and were processed in the town of Banks.
Parks in Banks Oregon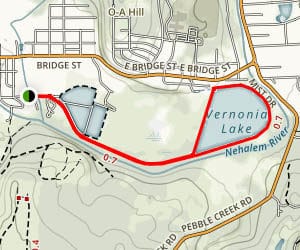 Banks-Vernonia State Trailhead boasts twenty one miles of paved trail, featuring 13 bridges, great for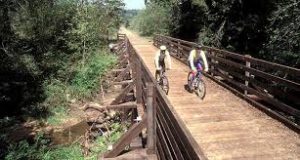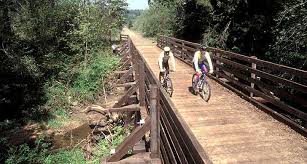 running, walking, biking, and even longboarding! It has a gentle grade, with an 8 foot wide bike trails, and a parallel 4 foot wide equestrian trail. It goes through the foothills, across creeks, through the forest and across fields, from Washington County to Columbia County. This was the first "rails-to-trails" state park built in Oregon, and was built on an abandoned railroad bed. Here are the points that you can get on to the trail and it shows the miles between the different points.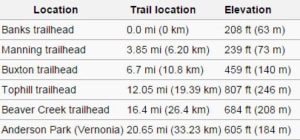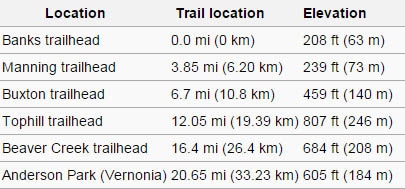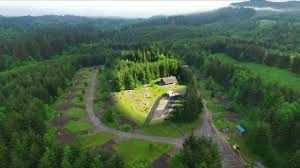 LL Stub Stewart State Park is 7 miles from banks along 47, and is an overnight camping state park. The Banks Vernonia trail runs right through it, so you can take the trail and camp for the night in this campground! There are also another 17 miles of walking and horse trails that are part of this park plus the 21 miles that are part of the Banks Vernonia trail. There are also camp sites for RV and horse corrals.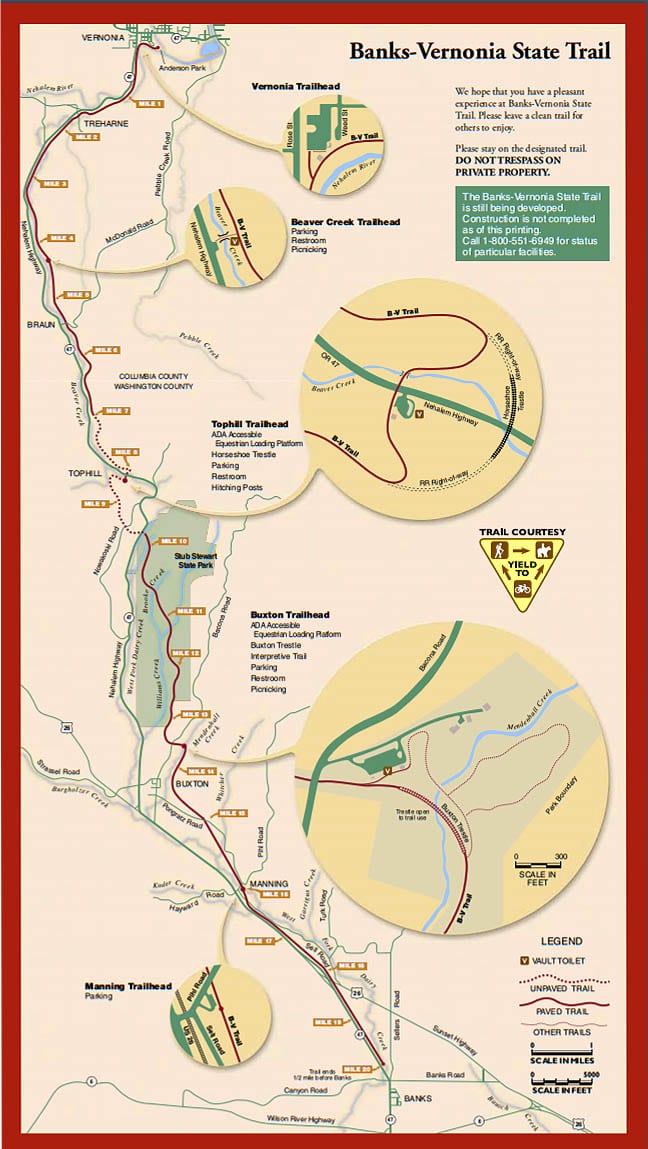 Schools and other links