McMinnville Oregon is a charming, turn of the century country town out in the country that is only 36 miles away from Portland.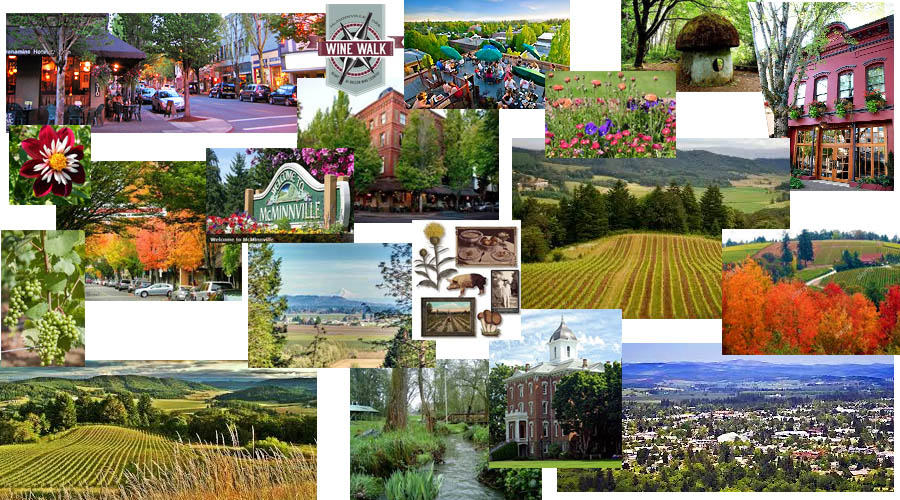 McMinnville Oregon is different than the other little towns in the wine country, except maybe Newberg. McMinnville Oregon is part artsy, captivating, charming city, and part gorgeous agricultural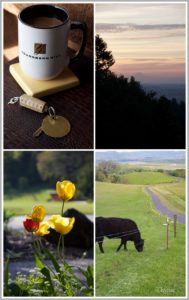 farmland and wineries. It is a fusion of city life and country life, history and the modern world. The first time I actually went to McMinnville was probably 15 years ago. We stopped in the town on our way home from the beach. They had an amazing Natural Foods Store on the corner that sold all kinds of hard to find flours, herbs, and other natural things in bulk….things that when I tried to buy in Portland, they cost a fortune. It was such an artsy yet historic town, down to earth, oozing organic and natural, yet there were lots of shops and restaurants, everything was well kept up and pretty. I fell in love with the town. We went up to the roof garden at McMenmins, high above the tops of the tall buildings, with a 360 view of the beautiful wine country all around us. The sun was shining, it was a perfect end to a perfect day. It seems that McMinnville got it, almost before Portland got it, or at least at the same time!
McMinnville Oregon is often compared to the wine regions of France and Germany.McMinnville Oregon has a long, moderate growing season which has proved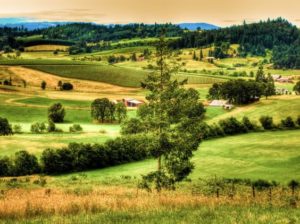 ideal for growing such grapes as Pinot Noir, Chardonnay and White Riesling. There are also quite a few brew pubs, in fact downtown has over 20 walk-able craft beverage tasting rooms, and you can explore 250 Willamette Valley wineries and vineyards within 20 miles of town! They also locally roast coffee, and have cider made on the farms nearby. There are lots of different events that go throughout the year, including theater, classes, live music, monthly Art and Wine Walk, the Farmhouse show at the Yamhill Country Fairgrounds, Farm and Fest Plowing Competition, painting and wine classes…and these are just the listings for March!
This is also somewhat of a college town, with Linfield College right in the middle of town. It is a 4 year liberal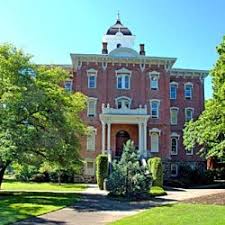 arts and sciences college, with an adult degree program online and 8 branches throughout the state. It traces it's history back to 1849, when the Oregon Baptist Educational Society was created. For six consecutive years, as of 2006, Linfield was named the No. 1 college in the western region by US News & World Report and has been highly ranked by in other reports, especially for the quality of education compared to the cost. That is an awesome quality!for the Comprehensive Colleges-Bachelor's category In the summer, Linfield College hosts the International Pinot Noir Festival. This festival celebrates the grape and wines that helped make Oregon famous as a wine producing region. Festival participants bring pinots from many growing regions, including Oregon , California , and countries from around the world, for celebrants to sample. Culinary feasts and wine seminars are also enjoyed by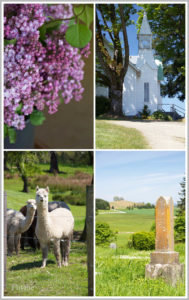 participants.
There are lots of activities and events going on almost every day of the year in McMinnville Oregon, including artistic, food, wine, outdoor, festivals and all kinds of things! They also have a Farmers Market every week in downtown McMinnville from May to October. The streets come alive with entertainers, musical performers, carriage rides and special sales each season during their downtown open house events. Historic tours held each march offer a chance to see wonderfully preserved buildings and residences. McMinnville offers the amenities of bigger cities, with award -winning fine restaurants, the Spruce goose aviation museum, unique art galleries and creative lodging options. And the downtown area offers an almost park-like setting, with many restaurants and shops to visit.
As far as the geography around McMinnville….it has has low-dropping mini valleys and patches of evergreens and other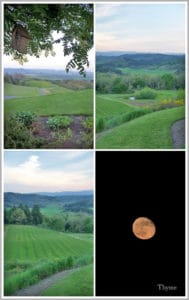 trees that surround the downtown park area and dot the landscape all around the inner-city. There are also several parks. The Wortman Park has a small zoo with bears, deer and other local animals. Near the site of Lower city park, along the Cozine Creek, there are tennis courts. Wortman Park is a really big park with a stream running through it and lots of trees.
McMinnville Oregon has a steady growing population and an expanding art and music scene. Much of the city's growth is people moving in from elsewhere and can be explained by its proximity to Portland and Salem , combined with its relatively rural setting and access to the coast. Here, half an hour south of Portland, scenic back roads link a handful of small towns, skirting fields of hops and grass seed, truck gardens and nursery stock, fruit orchards and hazelnuts. Scattered roadside stands sell seasonal produce, and blue road signs direct travelers to 200 or more wineries that have emerged in the past 25 years along the burgeoning Oregon wine trail.
History of McMinnville Oregon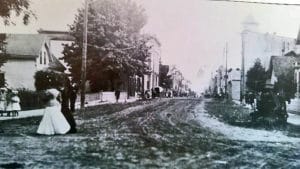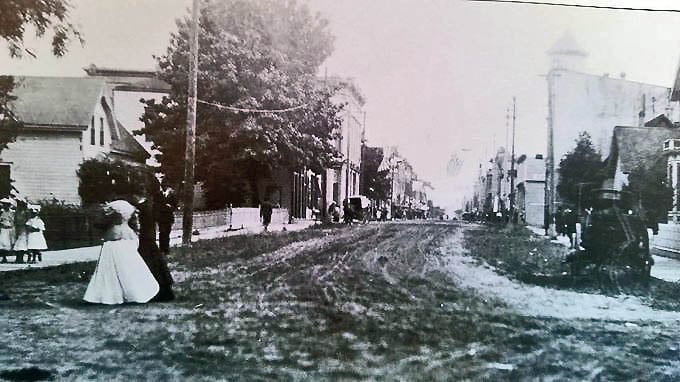 In 1844, the first settler from the Oregon Trail headed across the Willamette River, and into Yamhill Valley, following an old Indian Trail through the dense forest. When he came to a clearing of rolling fields, he laid his claim. His name was John Baker, and he was only 26! Others soon followed.
The same year, William Newby, laid his claim on the land that actually became the town of McMinnville was first claimed by William T. Newby, who was from McMinnville , Tennessee , who came to Oregon on the first wagon train. McMinnville was a thriving agricultural center in the early days. By 1866, it was described as the "most flourishing village in the county." It had 300 inhabitants and five stores, three blacksmith shops, two wagon shops, one photographic artist, one silversmith, one shoe shop, two doctors, two churches, one flour mill… and no licensed beer or grog saloons. In 1876, residents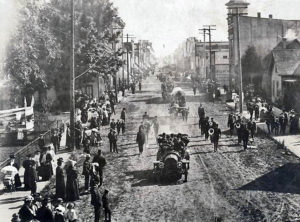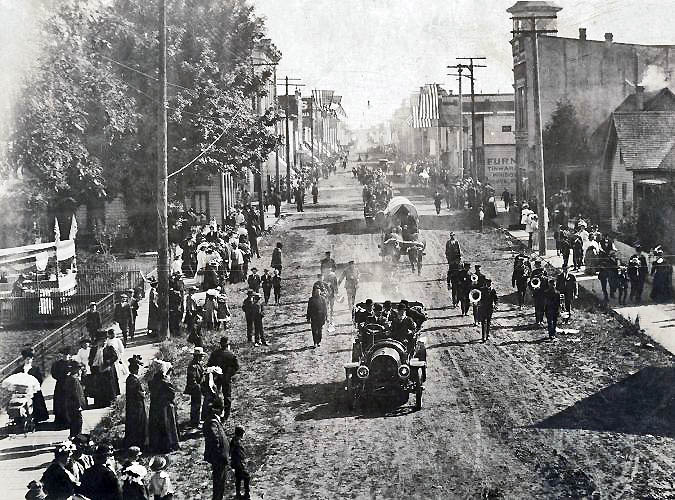 incorporated McMinnville as a town. Then in 1882, the citizens again incorporated McMinnville as a city. You can see this history in the town, it is woven throughout the streets, the houses and the land.
Between the years 1885 and 1912, most of the historic Third Street business structures were built. Many of the buildings from that era are still intact. They were built of brick because clay was found in the Yamhill Valley, so


bricks were made locally and easy to get. McMinnville values all these old buildings, just like Portland does, and in some ways McMinnville reminds me of a small Portland, with many of the same ideals and personality. Here is a Historic Walking Brochure so you can explore the history in McMinnville.
Festivals and fun things to do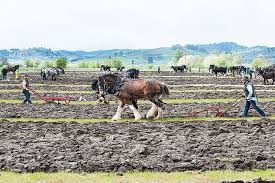 Farm Fest and Plowing Competition is held at the Yamhill Valley Heritage Center, usually in April, will include the largest draft animal plowing competition in the Pacific Northwest! Experience old time farming as 20+ teams of draft horses and mules compete in a plowing competition. Blacksmith, sawmill horse drawn exhibits, farm demos, food, music, Pioneer Kids' activities & more! $8 admission; kids 6 and under free. It also has horse-drawn and antique equipment exhibits, Agriculture in Art Shows, a tour of the historical museum and also the 1880s Hutchcroft School, plus old time music.
The Farmhouse Show at Yamhill County Fairgrounds is a big event with treasures for the home


and garden, handmade, vintage, up-cycled and antiques.
Yamhill County Fair: They also have the Yamhill Country Fair in McMinnville, which is the oldest county fair in Oregon, beginning in 1854. The first fair had quilts, butter, cheese, vegetables, cattle, sheep, hogs, farm implements, horses, mules and more! The fair has 30 acres of land in the middle of McMinnville and hosts a fair, rodeo, trade shows, conferences, parties, weddings, banquets, horse shows, and dog shows for both indoor and outdoor events.