Newberg Oregon is a charming little town on the edge of the hustle and bustle of the Portland suburbs, surrounded by beautiful rolling hills of farms, orchards and wineries!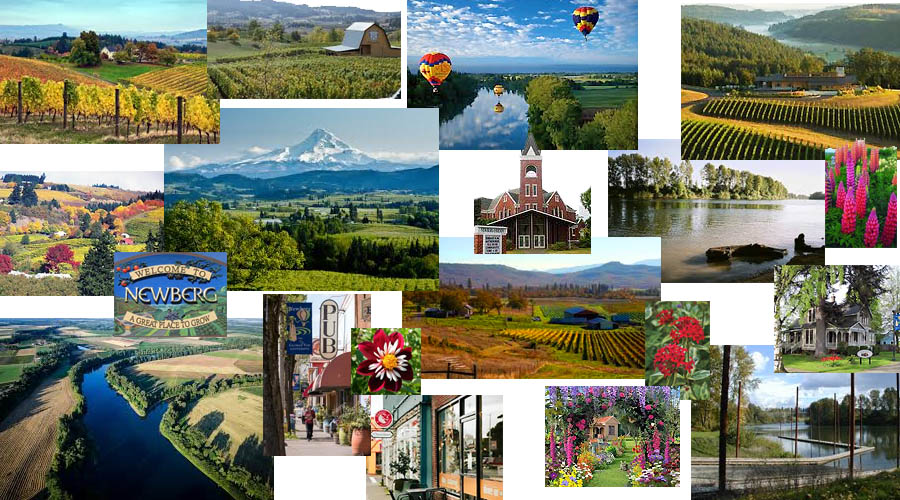 The town of Newberg Oregon itself is artsy, historic- almost nostalgic in the way it feels when you walk down the street past all the cute little shops and restaurants, or even when you drive through the town. It has preserved it's history and restored the old buildings of it's past, yet it is modern and inviting, drawing you in and making you want to stop to investigate the little shops. There are several different sections of Newberg, each one unique, which I will write about below. I live just 2 towns away, so I show lots of houses in Newberg, and I have grown to love all it has to offer! The scenery that surrounds Newberg Oregon is beautiful, you are right on the edge of the wine country, with rolling hills of vineyards rising up around you, and also other agriculture, farms growing fruits and vegetables, chickens and pigs. You are on the edge of the metropolitan area, yet out in the country!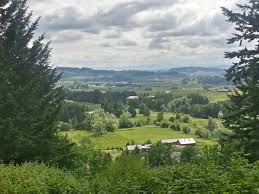 Newberg Oregon has changed so much in the past few years. I am writing this in the spring of 2018, and the past two years has been really crazy for Newberg Real Estate with houses getting multiple offers and prices going up like crazy. Newberg has been discovered! I've always loved Newberg Oregon, had even thought about moving there several years ago because it has so much to offer. As you know from reading this guide, I love rivers, creeks, lakes, ocean or any kind of water! Newberg is special to me because the Willamette River runs right through it. The river here is quiet and lazy, not too many boats, lots of nice coves and little beaches to pull over and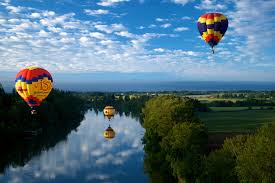 have a picnic at. The Yamhill river flows into it just a little to the west, with a beach you can relax and swim at! Rivers draw nature, and there are all kinds of birds and other creatures that you can watch as you float down the river. Usually I wouldn't want to kayak or float on a raft down the river, but here is it calmer and quieter, a perfect place for swimming, canoeing or kayaking, and for little ones to enjoy. It has a boat ramp too, which we used to put our motor boat in when we had one. It was uncrowded, and easy to use! Lots better than some of the crowded ramps closer to Portland.
Newberg Oregon is located approximately 25 miles southwest of Portland, past Tigard, and then Sherwood, on 99W. It used to be a very crowded route on a hot summer day, with cars backed up through town, trying to get to the ocean. But finally the Newberg Dundee Bypass opened, and now cars can go around the towns, the way you can go around McMinnville. Although it is quite close to the Portland metropolitan area, the community is also quite separate. It just feels different, it is a country town, in Yamhill county, and it is buffered by a greenbelt of rural forests and farmlands. The Chehalem Mountains and the Willamette River make a natural bowl, giving Newberg a feeling of being nestled among the hills around it.
Newberg Oregon has a population of over 20,000 people. Because of where it is located, it has lots of different types of recreation. It's just a short drive to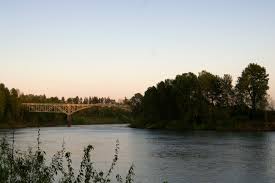 Portland- so you can easily go into the city for plays, museums, restaurants etc. There are rivers, creeks, streams and forests all around- for boating, fishing, and hunting. Several golf courses are located in the county. World-class wine tasting is available throughout Yamhill County, which has the reputation of being the Napa Valley of Oregon. A one-hour drive east will take you to the Cascade Mountains for skiing, camping, fishing and hiking. A one-hour drive west will take one to the breathtaking views of the Pacific coastline, with its many beautiful beaches.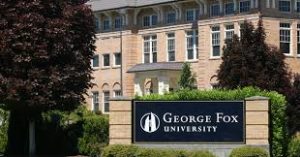 George Fox University is a central part of Newberg, located right in the center of town. It was founded in 1891, and the campus covers 108 acres. It is a small private Christian College with small classes. It was just ranked First in Oregon in Money Magazine's best Colleges for your money! That's impressive. It is nice being in a campus that is walkable to town, yet surrounded by farmland!
There are 11 parks situated in and around Newberg and Dundee. They include playgrounds, tennis courts, softball fields, basketball courts, horseshoe pits, walking paths, nature trails, covered picnic areas, soccer fields, public restrooms, volleyball courts, meeting rooms, kitchens, pool tables, table tennis, video games and more. There are many activities offered year round.
The Newberg Public Library is in a cool historic building and has been serving the citizens of Newberg for almost 100 years, and it is really a community center, with programs for all different ages and an extensive reference collection to answer your questions.
Wine Country
There are 6 different areas in the Willamette Valley that are good for wine. I am writing about each area in the section that it belongs in. What is special about Willamette Valley and wines? I always wondered, even though I live at the edge of the Willamette Valley and just 10 minutes from the Wine Country! There is an interesting article about it that I found on Willamettewines.com Here is what it says about the area, which is actually divided into 6 different growing areas, each quite different. The wine that grows best here is the Pinot noir. It demands a cool climate to thrive and why small distance differences in the valley often yield wines of distinctively different character. General attributes that make the Willamette Valley suitable for cool climate grape growing include the protection afforded by the Cascade Mountains to the east, Coast Range mountains to the west and a series of lower hill chains to the extreme north of the valley. Almost all grape growing is done on lower hillsides, avoiding deeply fertile alluvial soils and cooler hilltop mesoclimates.
Chehalem Mountains are just out of Sherwood above Newberg. This area is affected by the Chehalem mountains, which are the highest point within the Willamette Valley; Bald Peak is 1,633 feet high, which affects weather for the adjoining grape growing hillsides. It is the geography and climate that differentiate this area from others. All three important hillside soil types are represented: basaltic, ocean sedimentary and loess (blown lake bed sediment), the predominant soil on the northern face of the Chehalem Mountains. This area has 70,000 acres with over 1,600 acres of grapes, grown in over 100 vineyards, and 31 wineries.
Wineries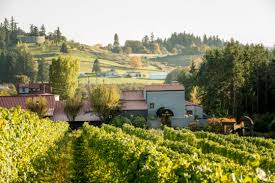 Rex Hill Winery
Their Story: Rex Hill Winery is in Newberg Oregon, and has has been making Pinot Noir for 35 years. It must be pretty good, as it just won a 2 continent award, one of 8 wineries honored at the October 2017 Wine Advocate Extraordinary Winery Awards in NYC! They use organic and Biodynamic principles to grow their grapes, which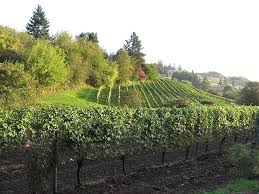 seems to be a specialty of Oregon Wines!
Chehalem Winery Their Story: The story of Chehalem is rooted in a deep and abiding reverence for the land. From the vineyards we nurture and harvest to the wine we blend and age – we handle every step with respect to our fruit and an unwavering standard of sustainable practices. We consider ourselves a vineyard winery. We aim to reflect what the vineyard has produced, purely, with minimal processing and without compromising great fruit.
Archer Vineyard Their Story: The vineyard is on the south slope of Parrett Mountain, just above Newberg, and 26 years ago 8 acres were planted with grapes! They have lots of events throughout the year including painting classes while sipping wine,
Parks and fun things to do
Champoeg Park – Champoeg is amazing. We used to go there when my kids were young, to walk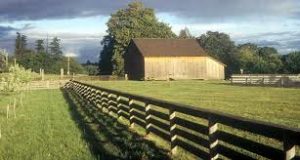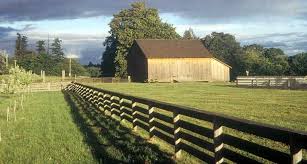 the trails, tramp through the meadows, even swim in the Willamette River. They gave demonstrations on what school was like back then, what a pioneer house was like, and have an 1860s garden. I have always loved this park. It has so much to offer. Here is what their website says about it, and I agree: Champoeg features a unique combination of history, nature, and recreation. This is the site where Oregon's first provisional government was formed by a historical vote in 1843. Situated on the south bank of the scenic Willamette River,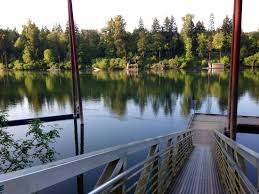 Champoeg's acres of forest, fields, and wetlands recreate the landscape of a bygone era. Tour the park's visitor center, Newell House, and Pioneer Mothers Log Cabin museums to discover pioneer life at Champoeg. Take a guided walk to learn what happened to the bustling pioneer town of Champoeg, and how the Donald Manson Barn was built. An 1860s-style garden lies behind the visitor center. The park also includes the Historic Butteville Store founded in 1863. It is possibly the oldest operating store in Oregon. The store is the last commercial vestige of the once thriving Willamette River community of Butteville. The store will be open limited hours and days for the winter months. The store will feature dinner and live acoustic music on the first and third Saturday evenings. You can see the Winter Live Music schedule by going to the store website at: www.butteville.org
Chehalem Aquatic center just opened and it includes an aquatic leisure complex complete with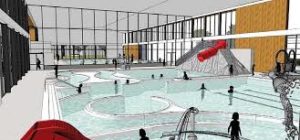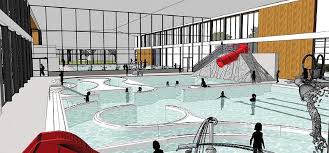 dressing rooms, showers, saunas, hot tub, lazy river, vortex, kiddie area, deep water tank, and lap lanes; and a separate area which contains a an aquatic athletic venue complete with bleachers, and an 8 lane 25 yard competition stretch pool with a movable bulkhead. They are also redoing their gym and fitness section which should be finished soon.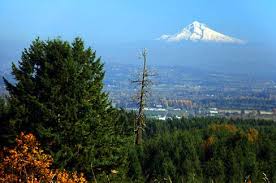 Bald Peak State Park is 9 miles NW of Newberg, and is an amazing place to see views of Mt Hood, Mt Adams, Mt St Helens and even Mt Raineer on a really clear day. You can also see all the beautiful rolling hills and patchwork of farmland in the valleys below. Bald Peak is 1600feet high so you are really up there! It is not really a park, but it is a beautiful drive and adventure that I have done often on a clear sunny day.
Rogers Landing is a boat launch on the Willamette River. My own experience there is wonderful. I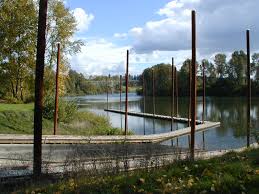 love it. I wrote about it in the main article. Here is what is said about it on their website: Newberg Oregon is home to one of Oregon's premier boating facilities on the majestic Willamette River. This park offers expansive parking and a three-lane boat launch. From land or water, Rogers Landing is one of Yamhill County's top recreational resources. Many enjoy strolling the docks at sunset or scanning the skies for blue heron, osprey, kingfishers, or migrating geese. Located on the river's "Newberg Pool", the park is especially popular with water skiers. In spring, fishermen brave the rain to catch salmon near Ash Island, just south of the park. Rogers Landing will be a key stop on the Willamette River Water Trail, a route that will tour canoers and kayakers from Corvallis to Wilsonville, with opportunities for hiking, camping, and exploring along the way.
Vista Balloon Adventures in Newberg offers one-hour flights over Oregon wine country in a hot air balloon, the entire trip taking about three hours and including breakfast.
Wineries – The Willamette Valley is home to some of the finest wineries in the northwest, many receiving worldwide recognition for the variety and quality of their wines. Yamhill County has over 25 wineries. Rex Hill Winery
History of Newberg Oregon
Newberg Oregon has an interesting history. Like the rest of the Portland area, Indian tribes and bands lived throughout the Willamette Valley including Newberg- the Kalapuyas being the main tribe prevelant here. The Hudson Bay Company trappers settled in Champoeg- which is just 7 miles from Newberg Oregon. This was the first European settlement. In fact, Champoeg was the site where Oregon 's provisional government was established in 1843. As more and more pioneers came, they moved into Newberg, and began clearing land for farming. In 1869, Newberg was given its name by its first postmaster, Sebastian Brutscher, who named the town after his Bavarian hometown of Newburgh .
The early years of Newberg were heavily influenced by the Friends Church. In the 1870's, William Hobson, a Quaker minister, settled in the Chehalem Valley and began preaching. Lots of Quakers moved into the valley, mainly from Indiana and Iowa . In 1885, the Quakers started the Pacific Academy -which is now the George Fox University. By 1887, the population of the Newberg area had grown to around 200., and by 1888 the town had it's own newspaper, The Newberg Graphic. Newberg became incorporated as a town in 1889 and as a city in 1893. All during this time, because of being a Quaker town, the town was strictly "Dry", meaning alcohol wasn't sold within the city limits, and the college still has strict standards on that.
Herbert Hoover came to Newberg when he was 9 years old in 1885. You can tour the old Herbert Hoover house. He was the 31st president of the United States.