Yamhill Oregon is a little town in the heart of the wine country.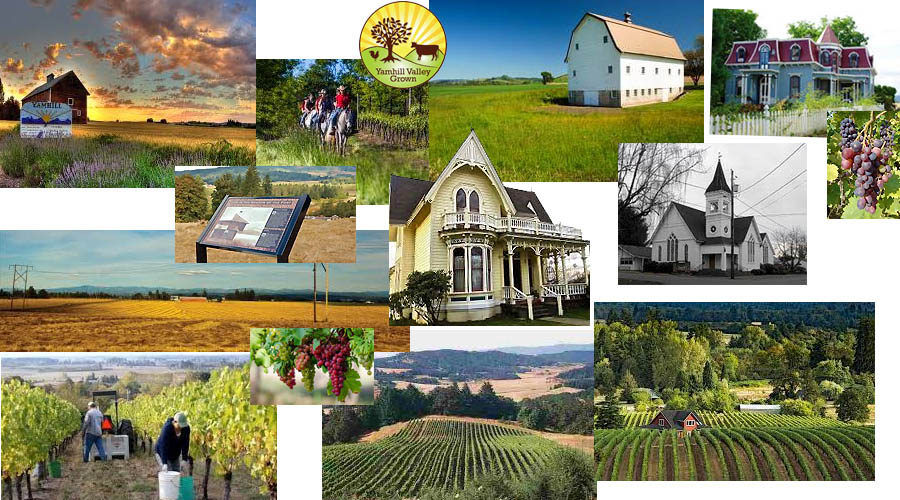 Yamhill Oregon is a little town, just north of Carlton on Highway 47; in fact 47 goes right through the center of town and on to Gaston. It is only a few blocks big, but the surrounding countryside is all part of Yamhill County, it's name sake! Only 1020 people live in Yamhill Oregon, so it is very small! Because it is such a small town, there isn't too much to write about it. It is in the center of the gorgeous Willamette Valley wine country and there are farms all around it, not only vineyards but all kinds of crops. Lots of farmers out here grow things organically, you can get grass fed beef, raw milk, pastured pigs and chickens and lamb. People live here because they believe in the land, not poisoning it, or just trying to make as much profit as you can.
Yamhill Oregon is in the heart of the wine country, and even though there are not many vineyards with a Yamhill Oregon address, although there are a few, they are scattered all around the town. Here is a map showing where the wineries are located. You can also click here to go to the interactive map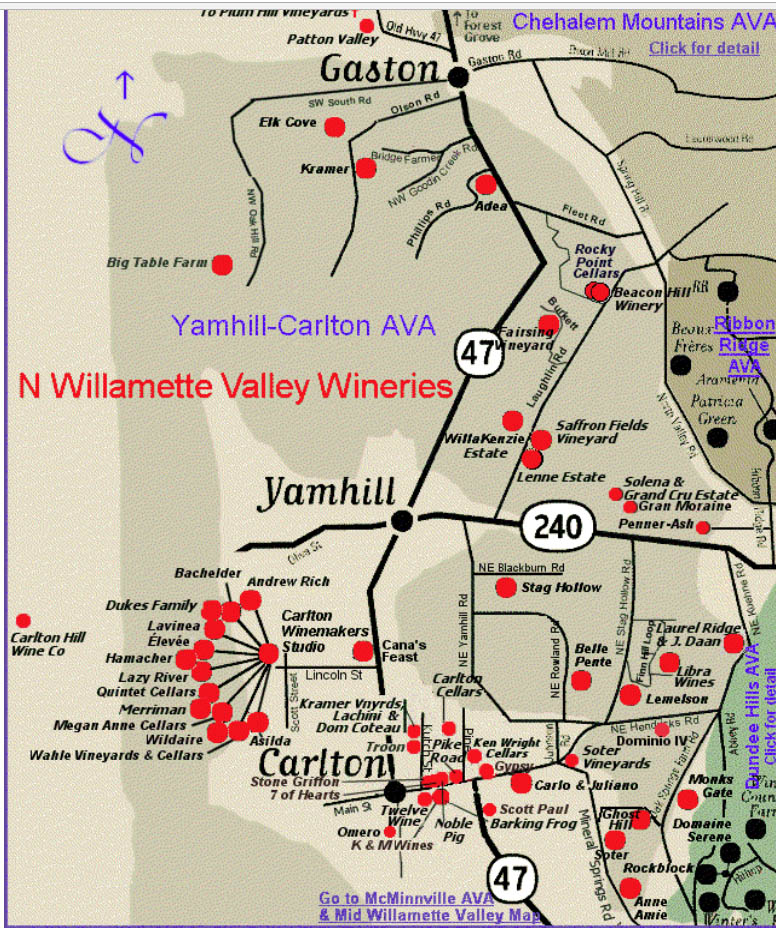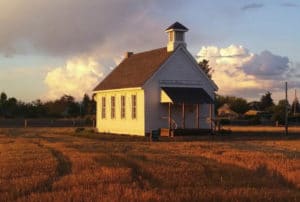 The main part of town is located on the John B. Rowland donation land claim. At first North Yamhill was just a store along the stage road to Tillamook and was operated by a Mr. Jim Fryer. With the coming of the Southern Pacific Railroad, North Yamhill became the starting point of the Tillamook Trail. With the need for accommodations for travelers, a hotel was built, a livery barn was needed, a post office was established and other businesses sprang up around the village. This development took place along the western end of what is now Third Street. Here is a one room school from early Yamhill, and it is set up at the Heritage Center so kids can go and find out what it was like to live in Pioneer Days. There are lots of Hands on activities from 130 years ago! Pioneer Days is designed with a focus on Oregon history, including traveling the Oregon Trail and life on the Oregon farm for children. It is offered during the fall and spring and is designed for 4th graders (9-10 year olds). We conduct a program that allows students to enjoy many of the activities children of 130 years ago experienced. Students attend Hutchcroft School—a one room schoolhouse from the Yamhill Area that was moved to the Heritage Center—experience a 1880's class and participate in varied hands-on activities. Examples range from making candles, working with wood using old time tools, washing clothes, sewing, leather work, and music. They also watch a blacksmith ply his trade. We have a full-sized replica of a covered wagon for students to get in while wearing pioneer clothes.
The heritage center has lots of events year round. Here are some that are coming up.
They also have lots of events, like the Farm Fest and Plowing competition: It is held every April, you can read the exact dates by going to their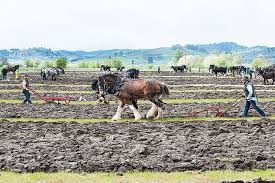 website. Experience old time farming as 20+ teams of draft horses and mules compete in a plowing competition. Blacksmith, sawmill horse drawn exhibits, farm demos, food, music, Pioneer Kids' activities & more! $8 admission; kids 6 and under free. The Harvest Fest held in August every year, Harvest Fest will be held at the Yamhill Valley Heritage Center. Enjoy old-time harvesting of the oat field using antique farm equipment and draft animals. Blacksmith, sawmill, steam engine, stagecoach, Pioneer Kids' activities, food, music, exhibits & more! $8 admission; kids 6 and under free.