Forest Grove Oregon is a cute little town just past Cornelius– with farmland all around it. It goes up into the hills and has the most beautiful views I have ever seen! It also goes up to meet Gaston- with it's rolling hills and Haag Lake.  It is at least an hour outside Portland, so quite a long ways, but it is a beautiful drive most of the way in, along country roads that go past some of the prettiest farmland in the world!
The town itself is really cute with a town square and park right near the center. The town has many tree-lined streets and historic turn-of-the-century homes, many of which are in really good condition.  In fact, some of them rival the cool old historic homes in some of the best neighborhoods in Portland!  Yet here in Forest Grove, you have the same charming business district with shops, restaurants, pubs and cafes, but you also have the gorgeous farmland that goes up into the hills all around you, and you are surrounded by some of Oregon's finest wineries! The city also has  the two largest giant sequoia trees in Oregon, the largest tree located on the grounds of the historic Hinman House.
If I was going to choose a town to live in out in the country, it would be Forest Grove Oregon, It has a really cute downtown area and square, a big park with huge trees, lots of older historic homes that people have taken care of, many with huge yards. People walk and bike all over, and there seems to be a real community spirit.  Young families are moving in, yet the old timers are still there, so it is a good place to have all ages together like a family should be!
The Oregonian posted an article about Pacific University in Forest Grove, posing the question as to whether it is Oregon's best college town.  The answer is interesting" "Forest Grove Oregon, home of Pacific University, has everything you could want in an Oregon college town," Luckett wrote, adding that Pacific is also the state's first chartered university.  "Forest Grove is really an ideal city to study, launch a career and start a family. The city's rich history is complemented by thriving arts scene that provides our students and employees with plentiful opportunities to experience Oregon culture. Additionally, the city of Forest Grove is not too big and not too small.  It's a place where citizens are active members of the community as business owners, volunteers and civic leaders who welcome the chance to get to know our students and provide them with opportunities to grow and thrive."
History of Forest Grove Oregon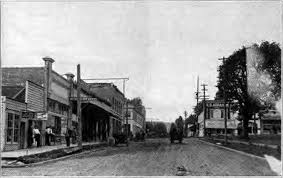 In 1841 the Smith's settled Forest Grove, which was then called the West Tualatin Plain.  The wanted to be missionaries, and help the Native Americans learn about Christianity, but so many of them had died from disease, that there weren't many to teach! They built a log cabin in 1850, which also served as the Post Office.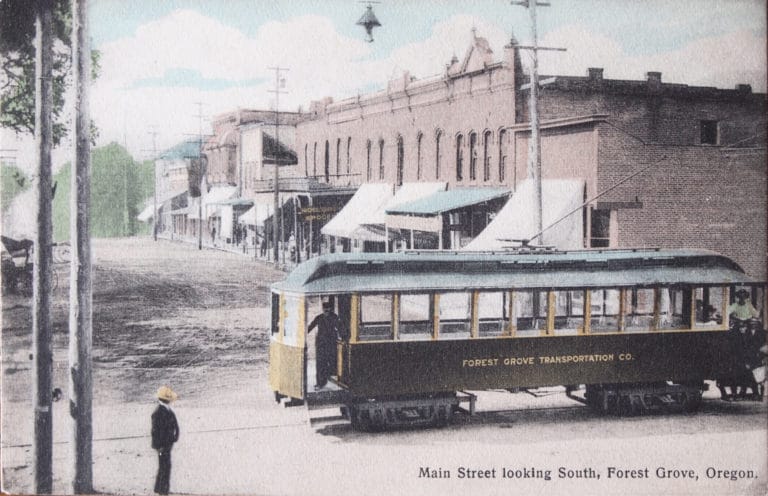 The name Forest Grove was chosen in 1858, named after a huge grove of Oak trees that were growing where the University is now.  In 1869 there were about 400 residents, and in 1872 it joined the state of Oregon.  In 1880, the Chemawa Indian School opened, to teach Native American children, but was moved to Salem in 1884.
In 1908 the Oregon Electric Railray came in, along with the Southern Pacific in 1914, which helped the area grow.  There are several  homes that date back to pre 1900, and a few even go back to 1854!
McMenamins Grand Lodge was originally a home for the elderly and infirm, built in the early 1900s. Now it is a beautiful hotel in Forest Grove in the downtown area.  You can walk around town, they have a walking guide on their website, they have a soaking pool and lots of outdoor greenery to enjoy.   They also have concerts on the lawn and a theater.
Vineyards in Forest Grove Oregon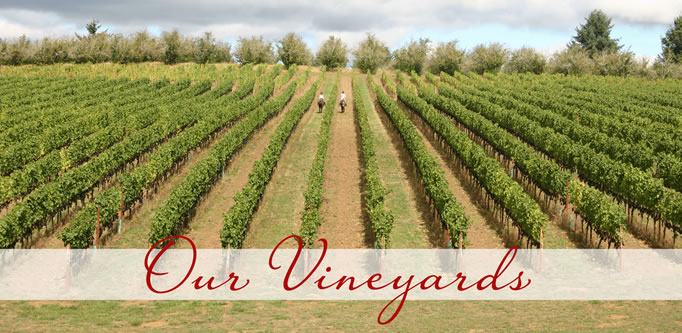 Apolloni Vineyards has an interesting story!  Alfredo developed his passion for viticulture and winemaking in his youth, while working summers at the family vineyard and villa in Italy. The villa walocated outside of Fano, a historic coastal city on the Adriatic coast, south of Venice. The family had its own vineyards and winery, as is typical of many Italian properties.
Alfredo's Italian roots have a strong influence on his winemaking style and attention to detail. The wines of Apolloni Vineyards represent the roots of Italian tradition, brought to the soil of Oregon, with quality of excellence in viticulture.
Parks in Forest Grove Oregon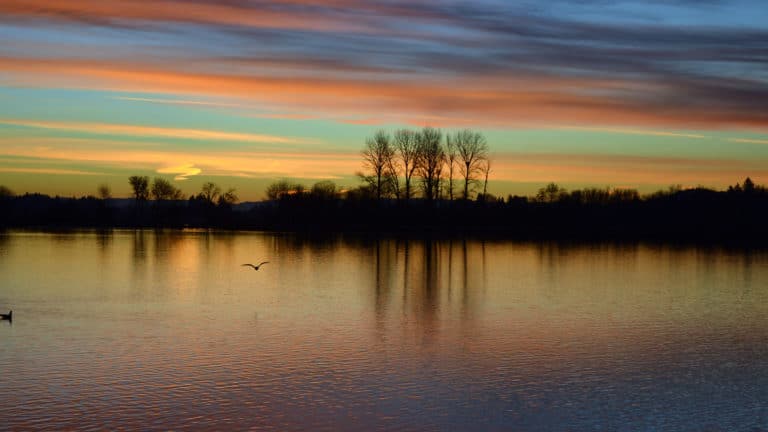 Fernhill Wetlands is part of more than 700 acres in Forest Grove owned by Clean Water Services and managed in partnership with the City of Forest Grove and Fernhill Wetlands Council. It is a popular destination for birders who come to see rare migratory birds.  There are 357 acres of parkland in the city limits of Forest Grove with 14 parks, an an aquatic center and a skateboard park