Hillsboro Oregon has always been an agricultural community of flat, patchworked fields that go on and on until they run into the rolling hills at the edges of the valley- then the fields go up the hills until they reach the trees. It is a beautiful area, nestled half way between Portland and the beach. It has changed so much in the past few years because now the Max light rail goes all the way out to the center of Hillsboro- so new housing developments, businesses, restaurants and cafes have popped up everywhere along the Max Line. My favorite area is Orenco Station.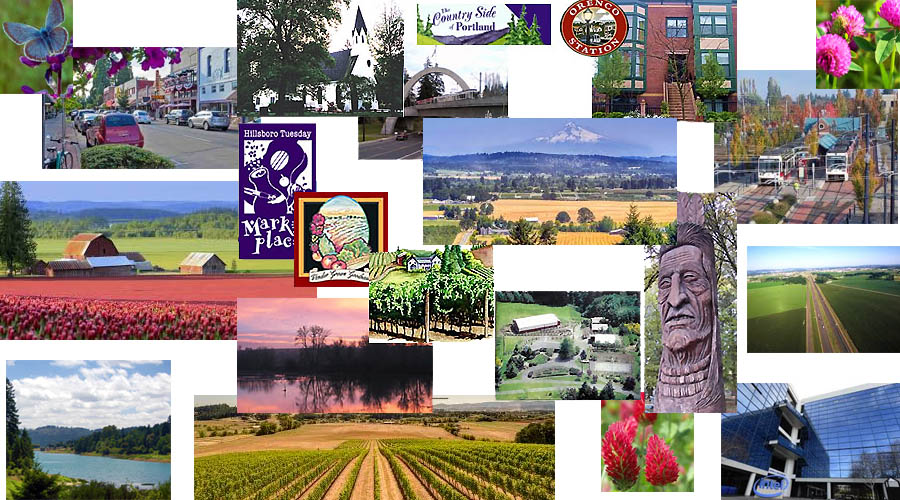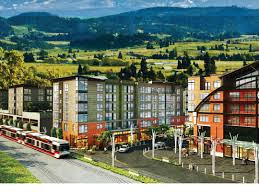 Orenco Station was the very first of the little, "City in the country", neighborhoods to pop up. It was an awesome idea that has spread all over the Portland area. People in the suburbs didn't have the community feel of a small close knit neighborhood like they would have in the city-and people were not wanting to have to drive every time they wanted to go somewhere- they wanted to be able to walk…so a lot of people moving back into the cities. They wanted to be within walking distance to restaurants, cafes, shops etc and the neighbors would be closer. Thus the Orenco Station Community idea was born. And it has revolutionized how new developments are being created all over the greater Portland Metro area. This whole "Little city" corridor has spread all down the long corridor surrounding the Max light rail train, that runs from Hillsboro into the city and all the way out to Gresham .
The Max brought people together- people who wanted to walk or ride their bikes and commute into the city. That naturally bore little restaurants and cafes for people to grab a bite to eat- then little shops for them to browse through and on and on. And since people wanted to walk to the Max, instead of driving, thus developed the townhouses, condos and condo-houses that have sprung up all along the Max line. And Oregon , being Oregon , wanted to have greenspace and park areas- so those are included too. The houses and condos sold like hot cakes! There were long waiting lists of people waiting to get into them. So, of course, more areas like this have sprung up all along the Max line. But Orenco was the first!
Orenco Station is just 15 miles out of Portland along highway 26. To go by car during rush hour can be a nightmare! But to hop on the Max and go into downtown or into Beaverton- is easy and quick! No traffic! It's also close to the high tech area of Intel etc
One thing that is special about Hillsboro Oregon is that most of the commercial industry is confined to industrial park areas right in the middle of the country- with green spaces and trees included. They are actually beautifully landscaped campuses. And the people that work at these high tech companies like Intel, Toshiba, Tektronix and others, actually get to live out in one of the most beautiful agricultural areas in the world. and when they leave their high stress jobs, they don't have to drive through tons of rush hour traffic, but can live just a few minutes away.and enjoy all the benefits of living out in the country- but have perks of a city right there!
There was a really interesting study done on the Orenco Station project that examines whether this high density living area actually works. You can read the whole report by going to
Hillsboro Farmers Market is in downtown Hillsboro Oregon , and is one of the longest running farmers markets in the Northwest!  It's been a tradition in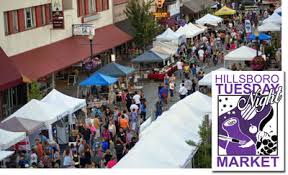 Hillsboro for over 36 years, and is a seasonal open air market that features fresh local fruits and veggies, honey, culinary arts and crafts, live music and educational info. It has over 100 different vendors and 8 thousand shoppers every week.  It runs from the end of April through the end of October.  It is right in the center of the County Seat, with the courthouse square, the Historic Hillsboro Library and lots of cafes and restaurants nearby.
Oak Knoll Winery– There are lots of wineries out towards Hillsboro Oregon , Newberg and Dundee. This is one of them.  They host events like Paint Night,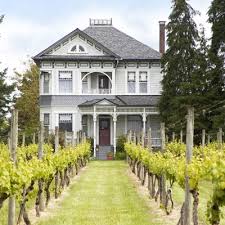 Happy Hours, Easter Egg decorating, wine glass painting, Bingo and other things through out the year, as well as wine tasting.
City of Hillsboro  Hillsboro Oregon is the country seat, for Washington County, so is a busy area, but it is also it's own town. They redid the center of Hillsboro when the MAX train came in several years ago, and it is really cute!
Washington County Fair held in Hillsboro Oregon in the summer, but they also host many other events, like the Pacific NW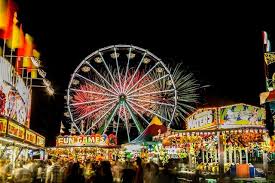 Reptile and Exotic animal show,  the Annual Ceramics, doll and crafts show, Every husband's nightmare bazaar, Tualatin Valley Garden Club plant sale, RV Palooza, different dog and horse shows all in the spring, then the Fair goes for several days in July.  That is far as the schedule for 2018 listed for events, but you can look up the schedule here
Hillsboro has it's own airport!
Many high tech industries are located in Hillsboro Oregon – here are some of them Intel 's largest site is in Hillsboro. Sun Microsystems Yahoo, FEI, Credence Systems, and TriQuint Semiconductor. Hillsboro is the corporate headquarters for Corillian Corporation, Lattice Semiconductor, RadiSys, and Planar Systems. Genentech.  So understanding Hillsboro and how it is laid out is important if you are going to do a Relocation to Intel
Parks in Hillsboro Oregon
There are many rivers in Hillsboro Oregon , including the Tualatin River,  Dairy Creek, McKay Creek, Rock Creek, Dawson Creek, and Turner Creek. Here is a map showing locations of all the parks, that interactive.
Jackson Bottom is a huge 710 acre wildlife nature area of wetlands that is just outside of the middle of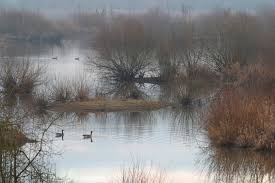 Hillsboro. The Preserve is a tranquil sanctuary for both people and animals. The quiet open waters, rolling meadows and upland ash and fir woods are homes to thousands of ducks and geese, deer, otters, beavers, herons and eagles.  There are some residential areas that back up to this area, I have showed houses here, and it is really amazing!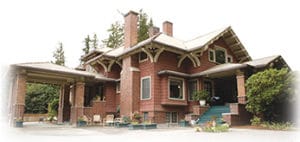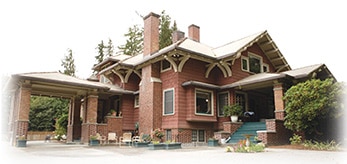 Orenco Woods Nature Park is 42 acres, and is a blend of rolling landscape, open meadows, riparian habitat and forested areas for a variety of birds and wildlife. A network of looped trails and bridges weave their way through the site providing visitors with a variety of experiences. A segment of the Rock Creek Trail runs through the park connecting to Orchard Park and to the Rock Creek Trailhead at Rock Creek Boulevard just north of Highway 26. Over a century ago, Orenco Woods was part of the Oregon Nursery Company, the largest nursery on the west coast and best known for Orenco apples. The house is still there, it was built in 1910, and is on the National Register of Historic Places. he Oregon Nursery Company introduced the Orenco Apple, a high-quality dessert apple, to the market. Dating to around 1840, the apple is prized for its tender, crisp and juicy flesh and sweet, piquant flavor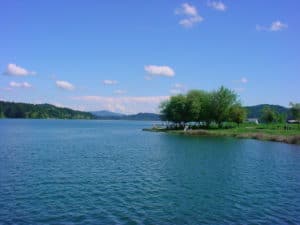 Hagg Lake is a hidden lake up in the hills above Hillsboro . It's huge- you can go fishing, water skiing, swimming, hiking or just relax. We used to go up there all the time with our boat.  The edges are muddy, but once you get into the middle, it is great for pulling inner tubes.  The facilities include special trails, picnic sites, boat launches and docks, ramps, pathways, restrooms and parking for the disabled
Bald Peak State Park Drive up into the hills to the south of Hillsboro- and you will be up in some of the most spectacular view points in the world- at least in my opinion. When you drive up the hill, turn around and look back at the rolling hills and patchwork quilted fields. They change color with each season. In the spring they are rich dark red with the clover, in the summer they are all shades of green, late summer shades of green yellow and brown and winter yellows and browns. Blues, violets, greys, rose and all other colors are mixed in with the patchwork- it is breath-taking.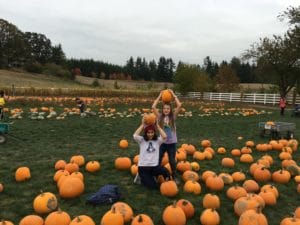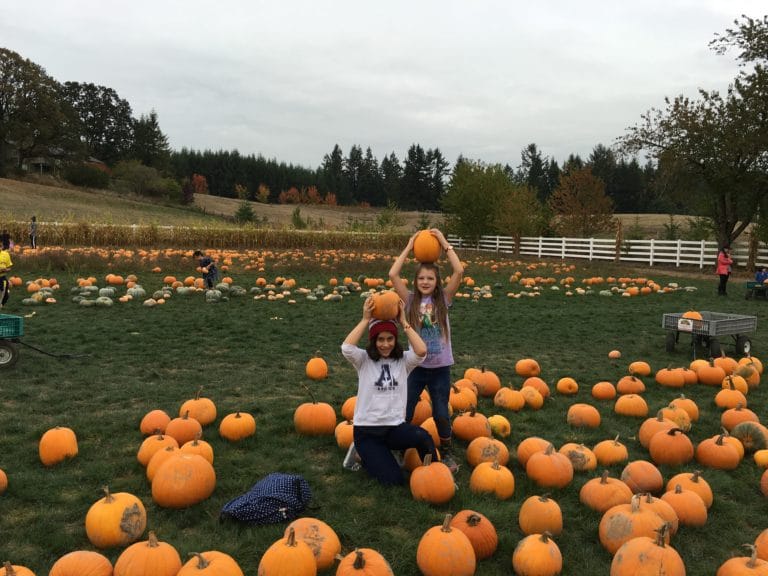 The famous Roloff Farms, from the show Little People, Big World, is in Hillsboro. It is a really fun place to get pumpkins and get a tour of the amazing property.  My grandaughter went there on a field trip, and had so much fun!  There are so many things to do there that are unique!
Dairy Creek Park is in the middle of downtown Hillsboro on 17t, and is 24 acres! It includes 15 acres of the flood plane for Dairy Creek.  It has  walking paths, a basketball court, a playground, a softball field with soccer field overlay, artificial turf inserts on the soccer field goal areas, two parking areas, open lawn for play and picnicking; all this against the backdrop of the woodlands of the creek!
Cornell Creek Park is located in the Orenco Station neighborhood on the southwest corner of Cornell Road and NE Century Boulevard. This four-acre park features paved, looped walking paths, a one-half acre fenced off-leash dog area, a small nature play area that includes a sand area along with a few other play elements, a few benches and picnic tables. The park also features two outdoor game areas – a bocce ball court and a ping-pong table. These active areas are balanced by an open lawn, ornamental and native plantings, a riparian zone, and planted buffering from the adjacent streets and neighbors.
History of  Hillsboro Oregon
Hillsboro is the fifth largest city in Oregon and the County Seat for Washington County. The Atfalati tribe used to live here when the first settlers came in 1842. They were hunter gatherers and fished, collected seeds, roots and berries, and hunted deer and other animals.  They lived in longhouses during the winter, and traveled to trade with other tribes in the summer.  By 1850, only 65 remained because Europeans had brought in smallpox, malaria and syphilis.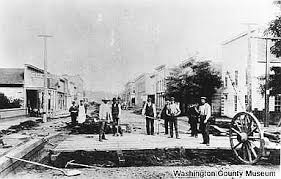 The first European settler, David Hill,  arrived in 1841, and was able to get land with the Donation Land Act.  Other settlers soon followed.  A log cabin was built in 1853 to be used as a school.  Riverboats provided the best transportation to Hillsboro as early as 1867, when the side wheel steamer, Yamhill, traveled the Tualatin River.   In 1871 the RR came into town, and in 1908, the Electric Railway opened a connection between Portland and Hillsboro. This changed the community quickly.  It ran until 1932.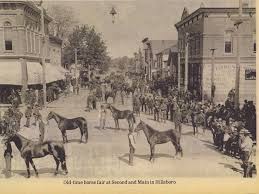 In 1852 the county government was built of bricks, a courthouse in 1873, and a clock tower added in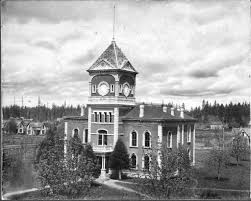 1891.  The fire department was established by 1880, drinking water and electric distribution system were added in 1892, and the first sewer was built in 1911.  Hillsboro had an auspicious beginning!  Very early!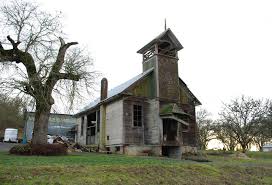 Here is a schoolhouse from the early days